The Complete Strozzi Palace Plan: Your Guide to Unveiling Renaissance Grandeur in Florence
Contents
Welcome to Florence, where history and elegance converge to create an unforgettable experience. The Strozzi Palace, a stunning Renaissance masterpiece, offers a captivating journey through art and architecture. This guide will take you through the highlights of Strozzi Palace, providing essential information to plan your visit and make the most of this enchanting destination.
Strozzi Palace at a Glance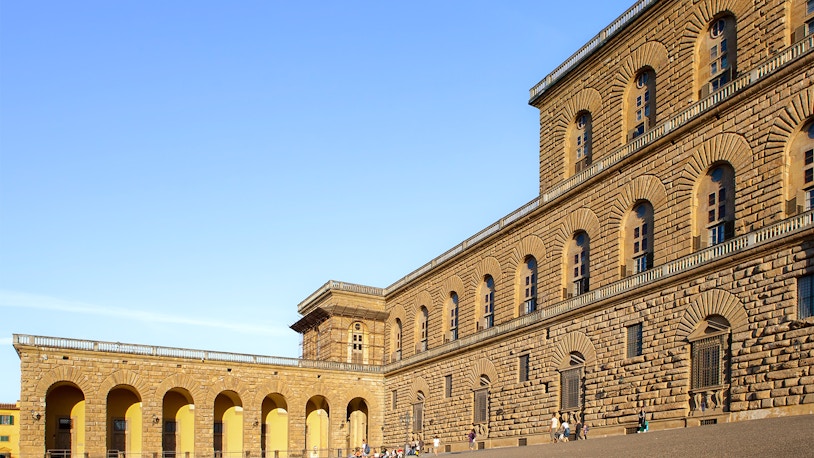 What are the Strozzi Palace opening hours?
Strozzi Palace is open from 10 AM to 8 PM on all days except Thursdays, when it extends its hours to 11 PM. 
Where is the Strozzi Palace located?
The Strozzi Palace is located at Piazza degli Strozzi, 50123 Florence, Italy. 
How many entrances does the Strozzi Palace have?
Strozzi Palace has a main entrance that welcomes visitors and a side entrance via Via del Parione. 
How many visitors does the Strozzi Palace get?
Strozzi Palace has entertained over three million visitors so far.
What are Strozzi Palace Opening Hours?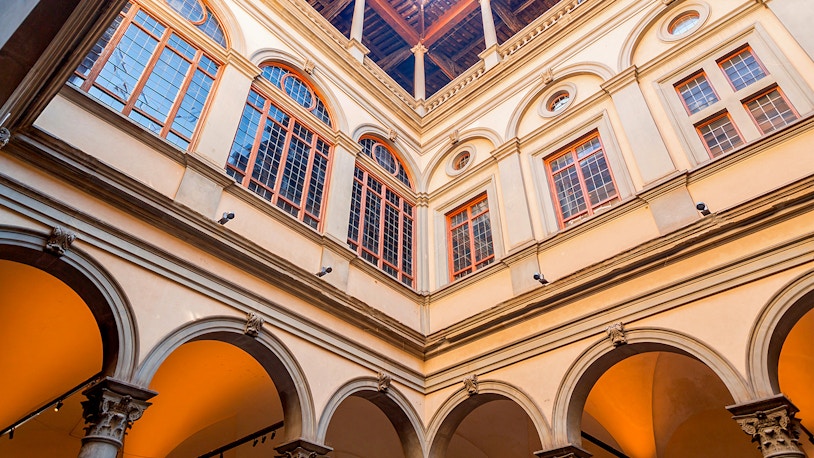 General Timings:
Monday to Wednesday: 10 AM to 8 PM
Friday to Sunday: 10 AM to 8 PM
Extended Hours (Thursday): 10 AM to 11 PM
Last Admission: 1 hour before closing.
The timings for Strozzi Palace might vary on Christmas and 1st January. Please check beforehand for updated information.
Best Time to Visit Strozzi Palace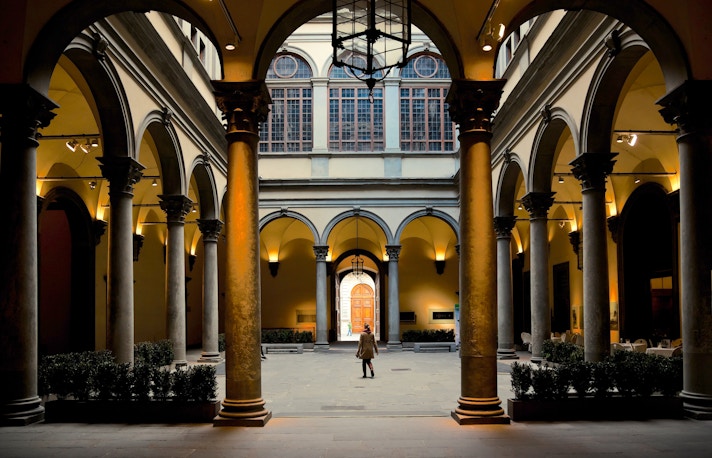 Weekday vs Weekend: To avoid crowds, it is recommended to visit Strozzi Palace on a weekday rather than the weekends. Weekdays tend to have fewer tourists, allowing you to explore the palace at a more relaxed pace. Keep in mind that the palace might experience higher footfall during weekends.
Daylight Hours: Consider the daylight hours when planning your visit. The longer daylight hours during spring and summer can provide more time to explore the palace and its surroundings. However, do note that some parts of the palace might have limited natural lighting, so visiting during the daytime is recommended.
Peak Season (May to September): During the peak season, Florence attracts a large number of tourists from around the world. The city is bustling with activity, and Strozzi Palace may experience higher visitor numbers. While the vibrant atmosphere and warm weather can be appealing, it's important to note that popular attractions, including Strozzi Palace, may be more crowded. Additionally, ticket prices and accommodations tend to be higher during this period.
Low Season (November to March): The low season in Florence offers a quieter and more serene experience. The city sees fewer tourists during this time, allowing you to explore Strozzi Palace and other attractions with fewer crowds. The weather during the low season is cooler, but still pleasant, with average temperatures around 12.5 degrees Celsius. You may also find better deals on accommodations and have more flexibility in your itinerary.
Where is Strozzi Palace Located?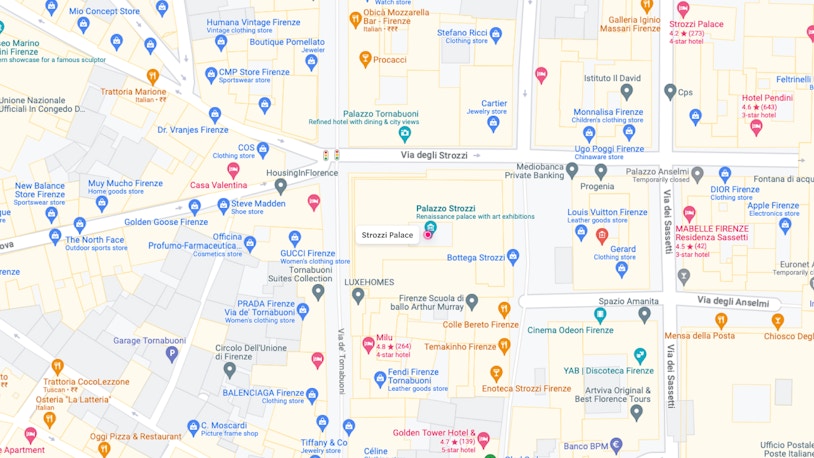 Strozzi Palace is situated in the heart of Florence, making it easily accessible for visitors exploring the city's cultural and historical attractions.
Address: Strozzi Palace is located at Piazza degli Strozzi, 50123 Florence, Italy.
Find on Map
Closest Landmark to Strozzi Palace: Duomo Florence, 800 m away.
Getting to Strozzi Palace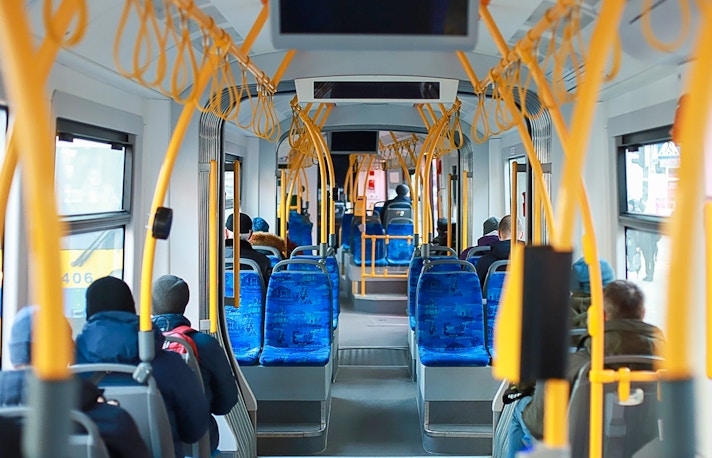 By Public Transportation
Bus: Florence has an extensive bus network. You can check the local bus routes and take bus lines, 14, 3, 6A, 6B, C2. The closest bus stop to Strozzi Palace is the "Piazza Strozzi".
Tram: Florence also has a tram system. Depending on your location, you can take a tram that passes near Strozzi Palace and alight at the appropriate stop. La Strozzina is the closest tram stop near the palace.
Taxi: Taxis are readily available in Florence, and you can easily hail one to take you directly to Strozzi Palace. Taxis can be found at designated taxi stands or booked through a ride-hailing app.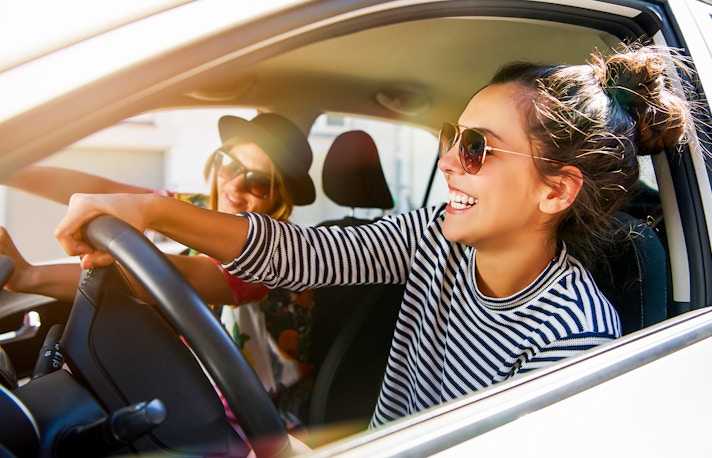 By Car
Getting to Strozzi Palace by car can be a convenient option if you prefer the flexibility and comfort of private transportation. Use a GPS device or a navigation app on your smartphone to input the address of Strozzi Palace. Parking in the city center of Florence can be challenging, and there are limited parking spaces available. It's recommended to park your car in one of the nearby public parking garages. Popular options include:
Garage Tornabuoni (200 meters away from Strozzi Palace)
Garage Ponte Vecchio (700 meters away from Strozzi Palace)
Garage Anglo Americano (800 meters away from Strozzi Palace)
Know Before You Go
Entrance
Facilities
Accessibility
Rules
Dine
Visitor Tips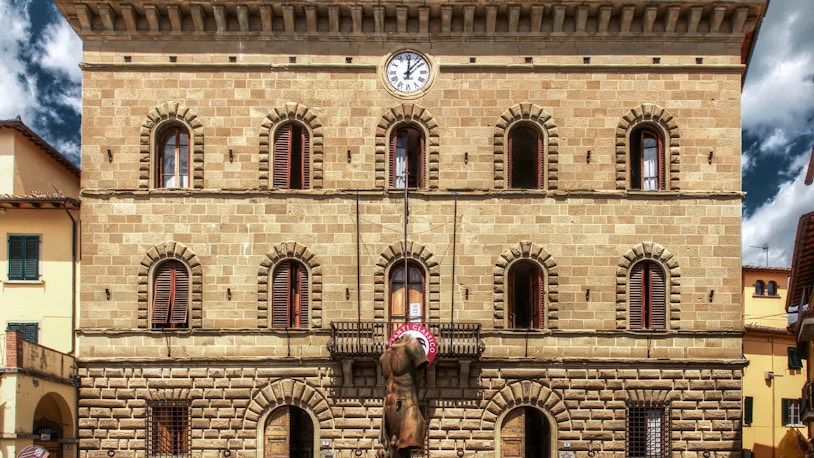 Main Entrance: The main entrance of Strozzi Palace is located on the ground floor and faces Piazza degli Strozzi. This entrance is easily accessible and serves as the primary point of entry for visitors.
Side Entrance: In addition to the main entrance, there is a side entrance to Strozzi Palace that can be accessed from Via del Parione. This entrance provides an alternative access point for visitors.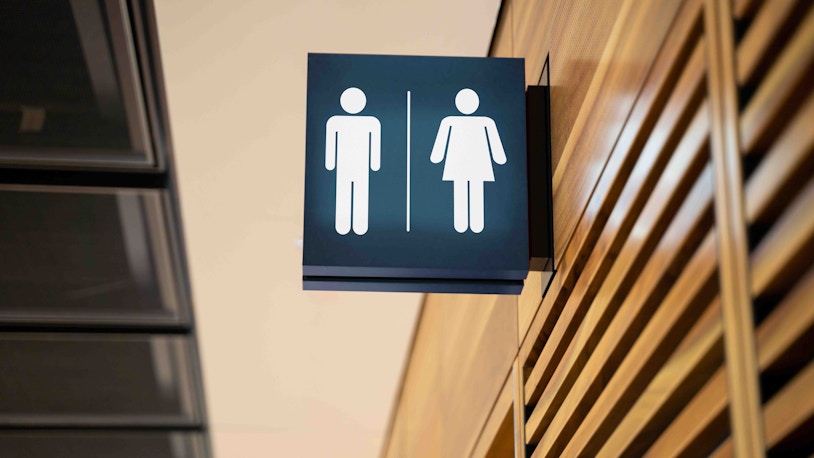 Restrooms: Restrooms are available for visitors to use during their visit to ensure comfort and convenience.
Accessibility: Strozzi Palace is designed to be accessible to all visitors. It provides facilities and accommodations for individuals with mobility challenges.
Wi-Fi: Free Wi-Fi is provided within the premises of Strozzi Palace, allowing visitors to stay connected and share their experiences.
Guided Tours: For a more immersive and informative visit, guided tours are available at Strozzi Palace.
Gift Shop: Strozzi Palace features a gift shop where you can browse and purchase a range of souvenirs, books, and art-related items.
Cafes and Restaurants: While Strozzi Palace itself does not have on-site dining options, there are cafes and restaurants located nearby. These establishments offer a variety of refreshments and meals for you to enjoy a culinary experience in the vicinity of the palace.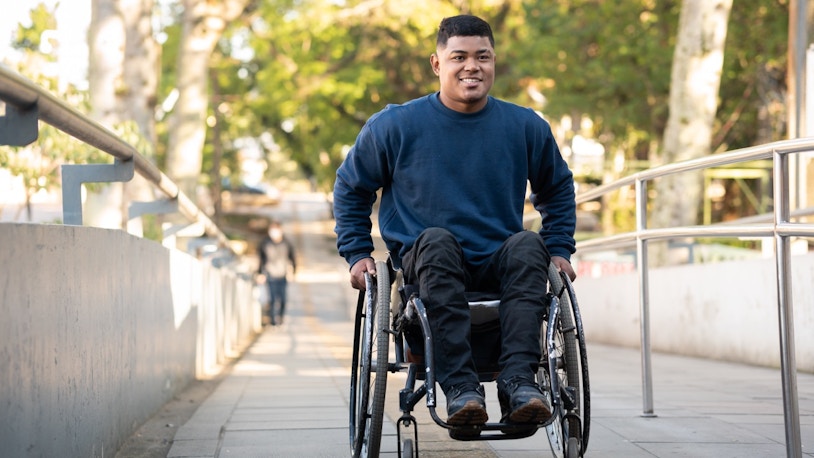 Wheelchair Access: The palace is designed to accommodate visitors with mobility challenges. It is equipped with ramps and elevators to provide easy access to different areas of the palace.
Accessible Restrooms: Accessible restrooms are available, providing convenience and comfort for visitors with special needs.
Assistance for Visitors with Disabilities: The staff at Strozzi Palace is trained to provide support to visitors with disabilities. Feel free to approach them if you require any assistance during your visit.
Accessible Pathways: The palace has well-maintained and accessible pathways throughout its premises, allowing visitors with mobility aids or wheelchairs to move around with ease.
Sensory Considerations: Strozzi Palace strives to create a comfortable environment for visitors with sensory sensitivities. The lighting and sound levels are carefully adjusted to ensure a pleasant experience for all.
Information and Signage: Informational materials and signage within Strozzi Palace are designed to be accessible, featuring clear and easy-to-read text, symbols, and braille wherever applicable.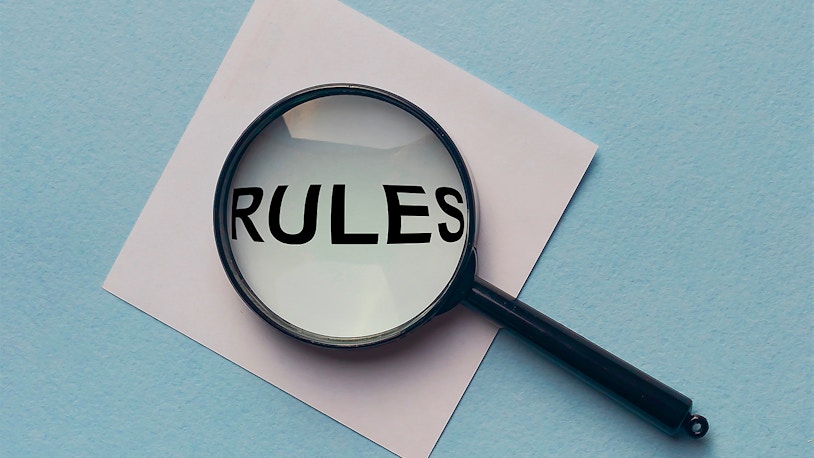 Photography: Generally allowed inside Strozzi Palace for personal, non-commercial use. However, please respect any specific guidelines or restrictions regarding photography in certain areas or exhibitions.
Silence and Respect: Strozzi Palace is a place of art and culture, so it's important to maintain a quiet and respectful atmosphere. Keep noise levels to a minimum, refrain from running or engaging in disruptive behavior, and be considerate of other visitors.
Artwork and Exhibits: Do not touch the artwork, sculptures, or exhibits unless otherwise indicated. Observe the designated barriers or roped-off areas to ensure the preservation and integrity of the displayed pieces.
Smoking and Food: Smoking and consuming food or drinks are typically not permitted inside Strozzi Palace. Please follow any designated areas or facilities for dining or refreshments.
Group Etiquette: If visiting with a group, maintain a manageable group size and be mindful of other visitors. Avoid blocking pathways or obstructing access to exhibits.
Safety and Security: Follow any safety instructions provided by the staff, such as emergency evacuation procedures. Report any suspicious or concerning behavior to the appropriate authorities.
Mobile Phones: Silence or set your mobile phones to silent mode during your visit to minimize disruptions to others. If you need to make or take a call, kindly step outside or to designated areas.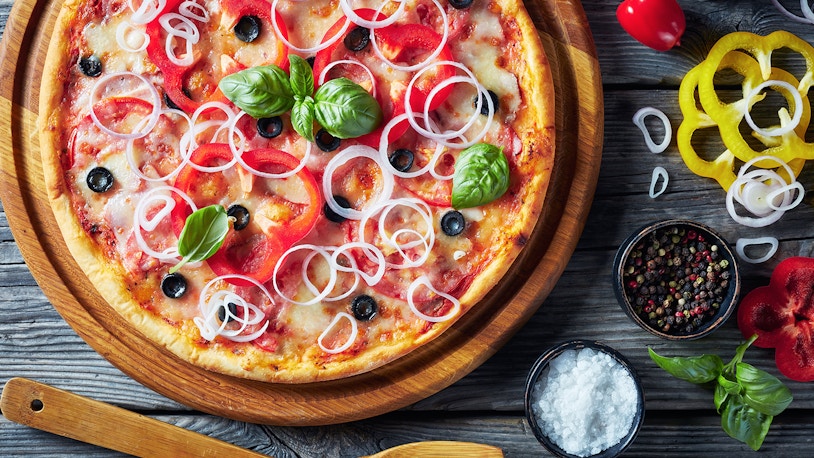 Procacci 1885: For over a century, Procacci offers the perfect ambiance to relish truffle delicacies paired with an exceptional selection of Marchesi Antinori wines, presented with a modern touch and exquisite finesse (130 m away).
Caffe Strozzi Colle Bereto Winery: Indulge in seasonally inspired dishes and handcrafted cocktails at this elegant establishment, featuring a veranda overlooking the bustling piazza (190 m away).
Obicà Mozzarella Bar: Experience the finest Mozzarella di Bufala Campana DOP, along with authentic pizzas and traditional Italian dishes, all served in a friendly and inviting atmosphere (140 m away).
Enoteca Strozzi: Indulge in artistically presented Tuscan dishes and a wide selection of wines. Experience the essence of Florence's tradition and the taste of Tuscan wines, accompanied by traditional cuisine. (49 m away)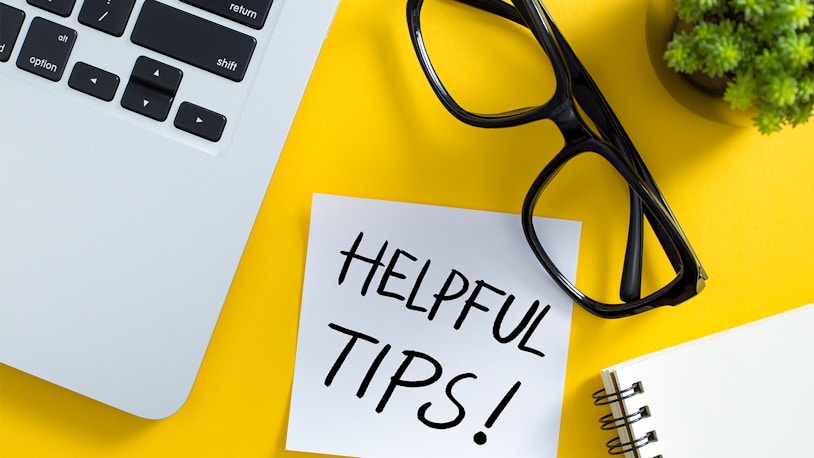 Plan Your Visit: Before heading to Strozzi Palace, check the opening hours and consider booking tickets in advance to avoid long queues.
Explore the Exhibitions: Take the time to explore the various exhibitions and displays within Strozzi Palace. Each exhibition offers a unique and enriching experience, showcasing art, history, and culture.
Guided Tours: Consider joining a guided tour to gain deeper insights into the palace's history, architecture, and the artworks it houses. Knowledgeable guides can provide interesting anecdotes and context.
Audio Guides: If available, make use of audio guides to enhance your visit. These guides often provide detailed commentary and additional information about the palace and its collections.
Respect the Artifacts: Remember to maintain a respectful distance from the artworks and artifacts on display. Avoid touching or leaning on them to preserve their integrity.
Relax and Observe: Take a moment to sit and soak in the ambiance of Strozzi Palace. Find a quiet corner or courtyard where you can appreciate the architecture and the surroundings.
Nearby Attractions: Strozzi Palace is located in the heart of Florence, so take advantage of its central location to explore other nearby attractions, such as the Duomo, Uffizi Gallery, or Palazzo Vecchio.
Frequently Asked Questions about Visiting Strozzi Palace
What are the Strozzi Palace opening hours?
Strozzi Palace is open from 10 AM to 8 PM, except on Thursdays when it is open from 10 AM to 11 PM.
What is the best time to visit Strozzi Palace?
Visit early in the day to avoid crowds and enjoy a more tranquil experience.
How much time does it take to visit Strozzi Palace?
A typical visit to Strozzi Palace takes around 1-2 hours, depending on your pace and interest.
Are guided tours available?
Yes, guided tours are available at Strozzi Palace for a more in-depth exploration of its history and collections.
Do I need to purchase tickets in advance?
It is recommended to book tickets in advance, especially during peak tourist seasons, to avoid long queues.
Are there any discounts available for tickets?
Discounts may be available for students, seniors, or certain membership cardholders.
Are there any restrictions on photography inside Strozzi Palace?
Photography is generally allowed, but check for specific guidelines regarding flash photography and certain exhibits.
Is Strozzi Palace wheelchair accessible?
Yes, Strozzi Palace provides wheelchair access to ensure everyone can enjoy the visit.
Can I bring my bag inside Strozzi Palace?
Small bags are allowed, but large backpacks or luggage may need to be stored in the provided lockers.
Is there a dress code for visiting Strozzi Palace?
There is no specific dress code, but it is recommended to dress comfortably and respectfully for your visit.