Unveiling the Timeless Charm: Detailed Guide to Palazzo Strozzi Hours
Contents
Discover the allure of Strozzi's influence in Florence with the comprehensive guide to Palazzo Strozzi hours. Immerse yourself in the rich history of this architectural gem and plan your visit accordingly. Whether you're a history enthusiast or simply seeking a memorable experience, Strozzi Palace invites you to step into a bygone era at your convenience
Paazzo Strozzi Hours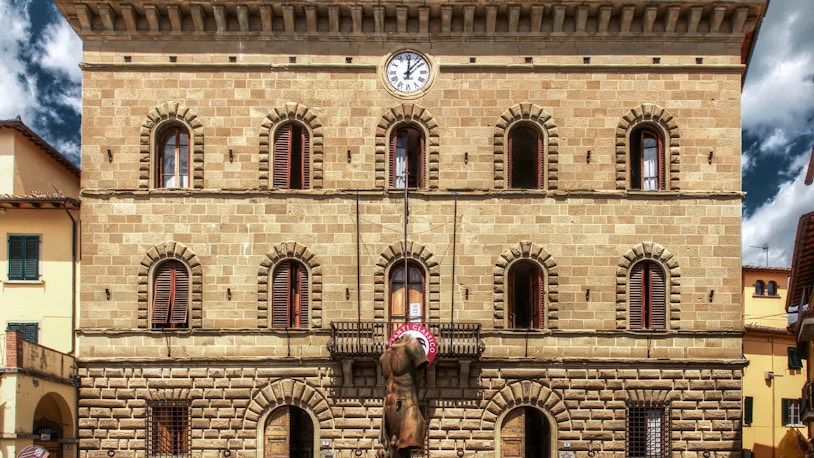 General Timings:
Monday to Wednesday: 10 AM to 8 PM
Friday to Sunday: 10 AM to 8 PM
Extended Hours (Thursday): 10 AM to 11 PM
Last Admission: 1 hour before closing.
Strozzi Palace is one of the few attractions in Florence that is open on Christmas and New Years., although the timings for Strozzi Palace might vary. Please check beforehand for updated information.
Best time to visit Strozzi Palace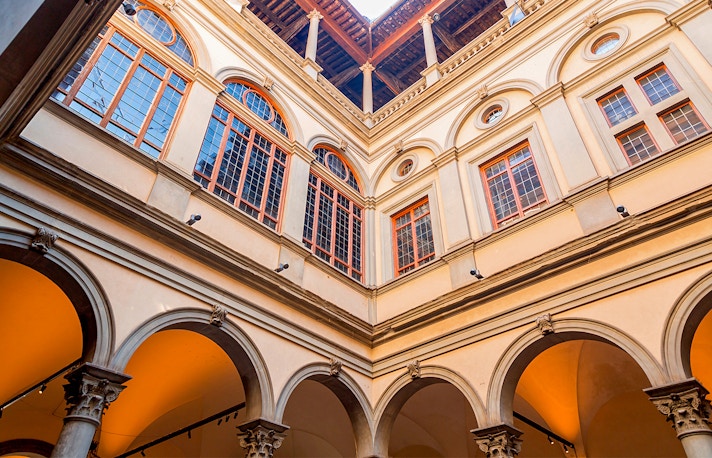 Peak Season vs Low Season
Florence experiences peak tourist seasons during the summer months of June to August and the spring months of April to May. These periods offer pleasant weather with temperatures ranging from 15°C to 25°C (59°F to 77°F). However, popularity comes with higher prices and larger crowds, which may diminish the tranquil ambiance ideal for immersing yourself in Strozzi Palace's history.
For a more serene experience, consider visiting during the low season, encompassing autumn (September to November) and winter (December to February). The weather is cooler, ranging from 5°C to 15°C (41°F to 59°F), but you can enjoy shorter queues, discounted prices, and a quieter atmosphere. The low season allows you to appreciate the palace's splendor at your own pace.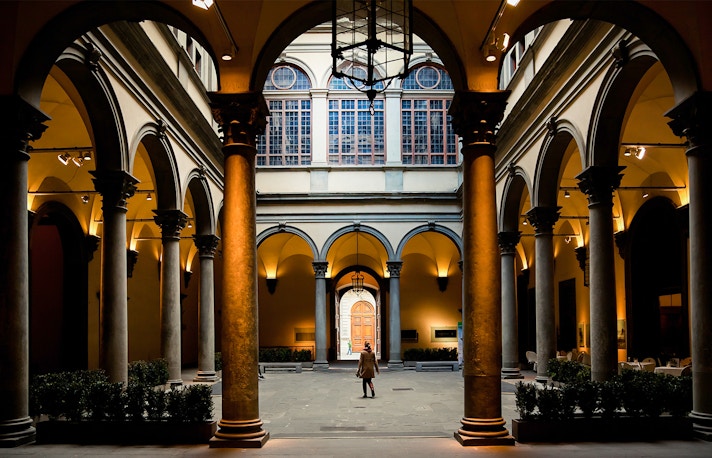 Weekday vs Weekend
To avoid larger crowds, plan your visit to Strozzi Palace on weekdays rather than weekends. Weekends tend to attract more visitors, resulting in busier conditions. Arriving early in the morning or later in the afternoon can also enhance your experience by minimizing the number of people around. By choosing a weekday and timing your visit strategically, you can relish the palace's captivating architecture and historical significance in a more peaceful environment.
By visiting Strozzi Palace on weekdays or planning your visit strategically during weekends, you can optimize your experience, allowing you to fully immerse yourself in the historical ambiance without the hassle of long queues and overwhelming crowds.
How Long Should I Spend at Strozzi Palace?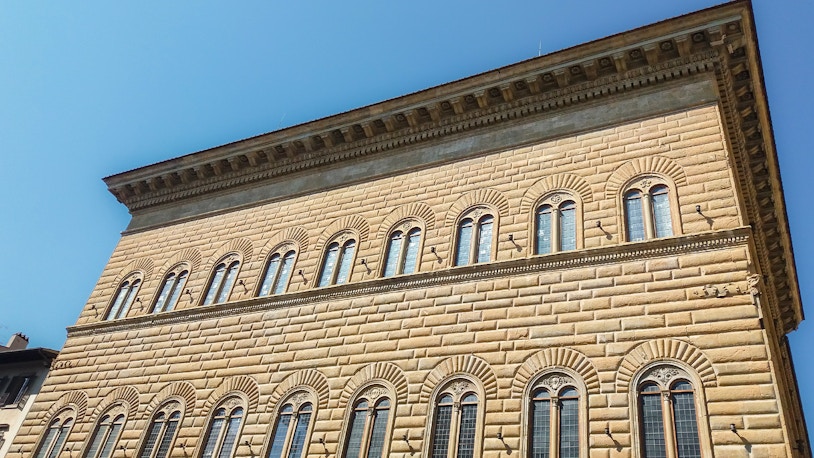 When it comes to touring Strozzi Palace in Florence, the amount of time needed can vary depending on your interests and the level of exploration desired. On average, it is recommended to allocate approximately 1.5 to 2 hours to have a fulfilling experience at the palace.
Within this timeframe, you can leisurely explore the various rooms, appreciate the architectural beauty, and admire the stunning artworks on display. For those seeking a more comprehensive understanding of Strozzi Palace's heritage, consider joining a guided tour or attending specific exhibitions.
Remember, you can always tailor your visit based on your personal preferences and the aspects that captivate you the most.
Frequently Asked Questions About Palzzo Strozzi Hours
Is Strozzi Palace open every day?
Yes, Strozzi Palace is open seven days a week.
When is Strozzi Palace closed?
Strozzi Palace may occasionally close for maintenance or special events, so it's recommended to check the official website or contact them directly for any scheduled closures.
How long should I spend at Strozzi Palace?
It is recommended to allocate approximately 1.5 to 2 hours for a fulfilling visit to Strozzi Palace.
What is the best time to visit Strozzi Palace?
The best time to visit Strozzi Palace is during the low season on weekdays, to avoid larger crowds and enjoy a more serene experience.
Is Strozzi Palace open on public holidays?
Strozzi Palace's opening hours may vary on public holidays, so it is advisable to check their official website or contact them directly for the specific information.
Should I visit Strozzi Palace on a public holiday?
While Strozzi Palace may be open on public holidays, it's important to consider the potential increase in crowds and plan accordingly based on your preferences.