Florence Travel Guide | Top Attractions, Travel Essentials, Tips & More
Table of Contents
Top 10 Things to do in Florence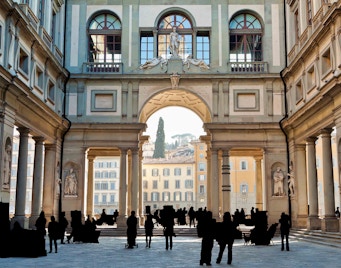 1. Uffizi Gallery
Top Gallery | Must See
Florence's prestigious gallery, the vast U-shaped Palazzo Degli Uffizi, was built as a government building and houses the world's greatest catalog of Italian Renaissance art. The Medici family bestowed the collection to the city in 1743 on the condition that it never leave Florence, and it contains some of Italy's most famous paintings, along with a room full of Botticelli classics.
from €30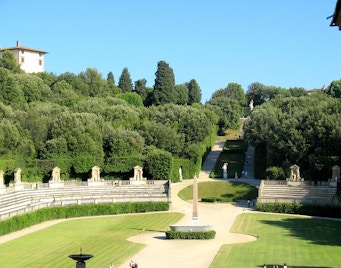 2. Boboli Gardens
Leisure | City Landmark
The fountain- and sculpture-adorned Boboli Gardens were arranged in the mid-16th century to a layout by architect Niccol Pericoli and are slowly but steadily being repaired to their former immaculate splendor thanks to financing by Gucci. Beautiful views of the Florentine countryside unfold outside the box-hedged rose garden and Museo Delle Porcellane at the upper, southern limit.
from €30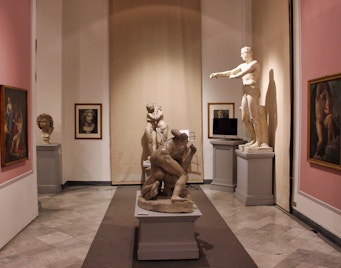 3. Accademia Gallery
Museum | Must See
A line forms outside the door to this gallery, which was built to house Michelangelo's David, one of the Renaissance's most recognizable masterpieces. However, the world's most renowned statue is well worth the wait. Michelangelo was also the mastermind behind the gallery's incomplete San Matteo and four Prigioni. You won't be able to get enough of the Accademia Gallery.
from €20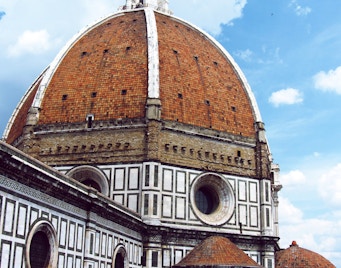 4. Duomo Florence
City Landmark | Must See
The Duomo di Florence is the city's most recognizable landmark. It's a massive structure topped by Filippo Brunelleschi's red-tiled cupola, with stunning pink, white, and green marble facade and elegant campanile dominating the Renaissance cityscape. Look for frescoes by Vasari and Zuccari, as well as up to 44 stained-glass windows, in the echoing interior of this masterpiece.
from €20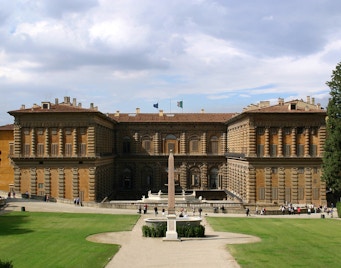 5. Palazzo Pitti
Historical Landmark
This Renaissance palace was authorized by banker Luca Pitti in 1458 and later purchased by the Medici family. It was a domicile of the city's rulers for centuries until the Savoys decided to donate it to the state in 1919. It now houses a remarkable selection of silver and jewelry, two art museums, and a series of rooms that recreate life in the palace during the House of Savoy's reign.
from €24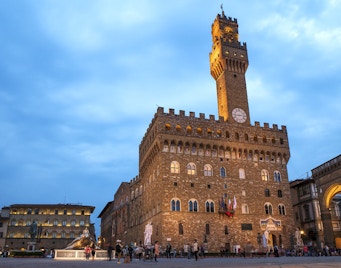 6. Palazzo Vecchio
Historical Landmark
Arnolfo di Cambio designed this palace for the city government between 1298 and 1314, complete with crenellations and a 94m-high tower. It now houses the mayor's headquarters and the municipal council. You can enjoy breathtaking views from the top of the Torre di Arnolfo. Inside, Michelangelo's Genio della Vittoria statue graces the Salone dei Cinquecento (Council of 500).
from €17
7. Basilica di Santa Maria Novella
Religious Landmark | Must See
The striking green-and-white marble facade of the 13th to 15th-century Basilica di Santa Maria Novella flaunts a monastic complex that includes romantic church cloisters and a chapel. The basilica is a treasure trove of masterpieces, culminating in Domenico Ghirlandaio's frescoes. The lower segment of the basilica's patterned marbled facade transitions from Romanesque to Gothic.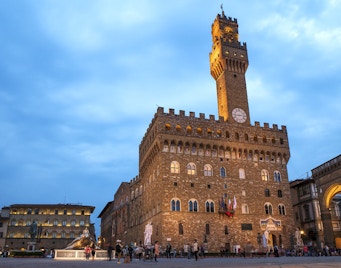 8. Museo del Bargello
Museum
From the 13th century until 1502 the podestà delivered justice behind the stark walls of Palazzo del Bargello, Florence's first public building. Today, the structure houses Italy's most complete selection of Tuscan Renaissance statues, including some of Michelangelo's earliest works and several by Donatello. Look for Brutus' marble bust and the David/Apollo from 1530–32.
from €18.50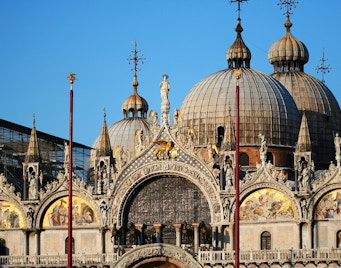 9. Chiesa di San Marco
Religious Monument
The Chiesa di San Marco and an adjoining 15th-century Dominican monastery, where both the talented painter Fra' Angelico and the sharp-tongued Savonarola righteously served God, are located in the heart of Florence's university area. Today, the monastery, also known as one of Florence's most deeply spiritual museums, exhibits Fra' Angelico's work.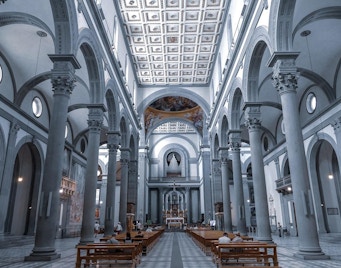 10. Medici Chapels
City Landmark | Historical Landmark
Nowhere is the Medici premise more explicit than in the Medici Chapels. It is the burial site of 49 dynasty members and is decorated with granite, marble, semiprecious stones, and some of Michelangelo's most gorgeous sculptures. Francesco I is buried alongside Ferdinando I and II, as well as Cosimo I, II, and III, in the dark, enforcing Cappella Dei Principi (Chapel of Princes).
from €15
Florence Travel Essentials
Must-Know
Covid-19
Weather
When to Visit
What to Pack
Budget
Travel Tips
Free Things
Apps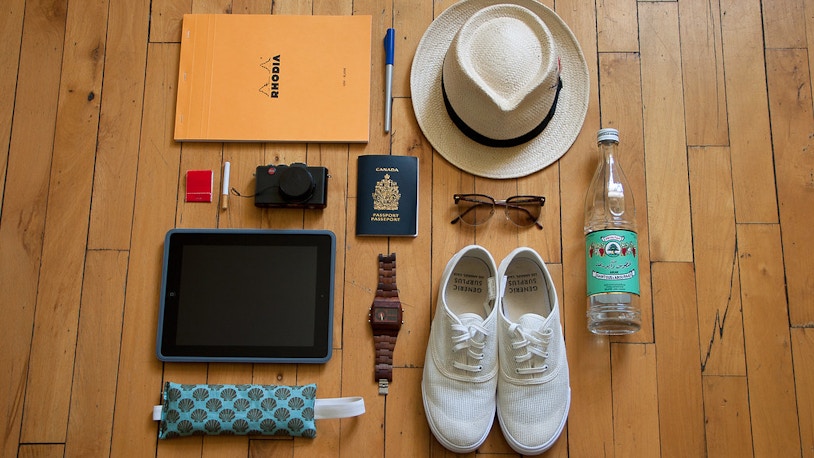 Travel Essentials in Florence
Time Zone: Central European Standard Time (CET) - (GMT + 1)
Language: Italian
Socket Type: Types C, F, and L
Currency: Euro – EUR – €
Country Code: + 39 55 (+44 indicates Italy, 55 indicates Florence)
Emergency Numbers: 999 and 112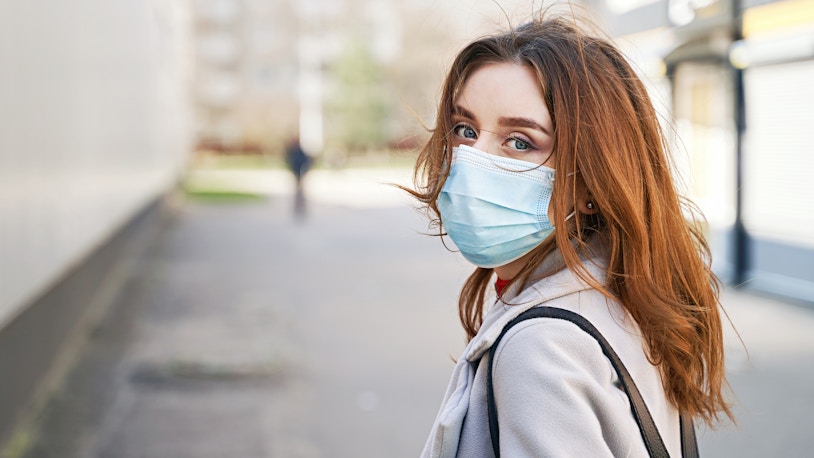 Covid-19 Measures in Florence
The nationwide outdoor mask mandate ended on February 11, 2022.
Masks must still be worn indoors, such as on public transportation.
Masks must be a safer FFP2 design on public transportation as well as during any type of event, whether indoors or outdoors, such as cinemas, theaters, music venues, and sporting events.
As of January 2022, there are two kinds of green passes: basic and "super green passes."
The regular pass indicates that the bearer has been vaccinated, tested negative within the last 48 hours, or healed from the virus within the last six months.
The "super green pass" can only be gained through vaccination (including a booster) or prior infection, not by testing negative.
Here's everything you need to know about Covid-19 information in Italy >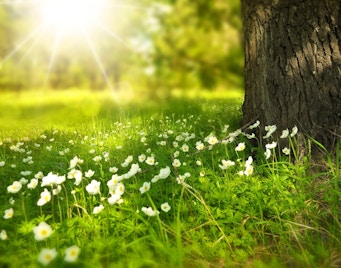 Spring in Florence
When: March to May
Average Temperatures: 11°C to 20°C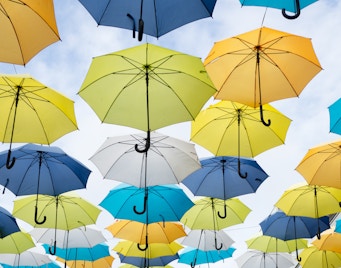 Summer in Florence
When: June to September
Average Temperatures: 22°C to 27°C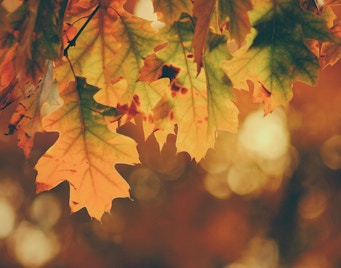 Autumn in Florence
When: October to November
Average Temperatures: 12°C to 18°C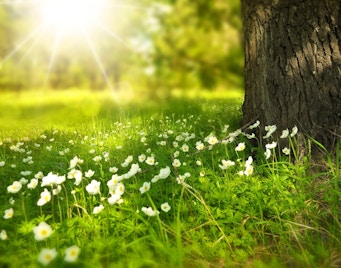 Winter in Florence
When: December to February
Average Temperature: 5°C to 11°C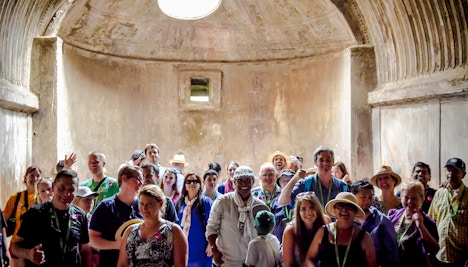 High Season
When: May to August
What to Expect
Long lines are likely at museums, landmarks, and other tourist attractions.
During the High Season, expect peak flight rates and increased hotel occupancy.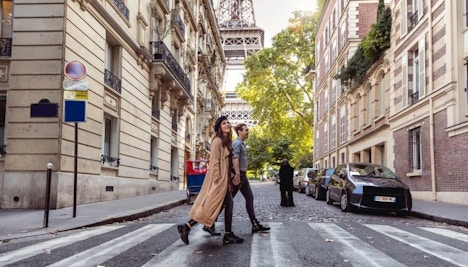 Shoulder Season
When: March, April, September, and October
What to Expect
The best seasons to visit are spring and fall when the climate is enjoyable and large crowds are at their lowest.
Hotel and restaurant rates are high, but they are quite affordable all through the shoulder season.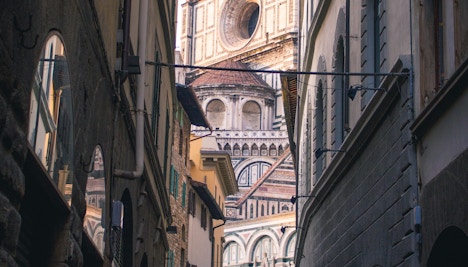 Low Season
When: November to February
What to expect
The weather is generally cold and damp.
Travelers who don't mind the rain will be compensated with fewer crowds and queues at popular tourist attractions.
Off-season visitors can get excellent bargains on airfare and hotels.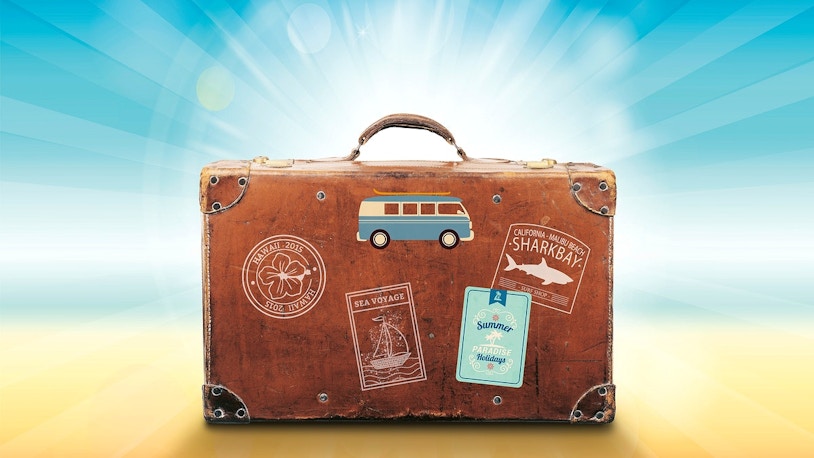 What to Pack for Florence
Jeans, light cotton trousers, shorts, skirts, light tops, and other breathable clothing items.
Although rains are rare in Florence, a waterproof jacket/windcheater and a rain hat could come in handy during drenching showers. Keep rain boots, raincoats, umbrellas, and waterproof jackets in handy. 
Comfortable walking shoes as you'll be doing a lot of sightseeing during your stay in Florence.
A backpack to carry around during the day to store your personal belongings when exploring the city.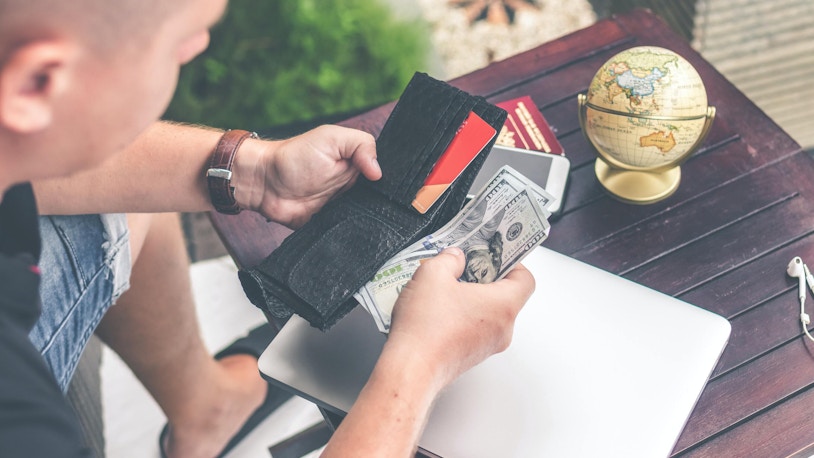 Per Person Average Daily Budget in Florence
Budget Travel: €51
Budget travelers have reported spending around €51 per day in Florence. Visitors have spent €9 on meals and €5 on local transportation for a day.
Regular Travel: €120
Regular travelers spend around €120 each day. Visitors have spent €23 on meals for a day and €13  to get around the city. In addition, the average price for a couple's stay in Florence is €180.
Luxury Travel: €288
Luxury tourists may spend as much as €55 per day on meals and €30 on transportation, with a stay coming up to €320 for two people.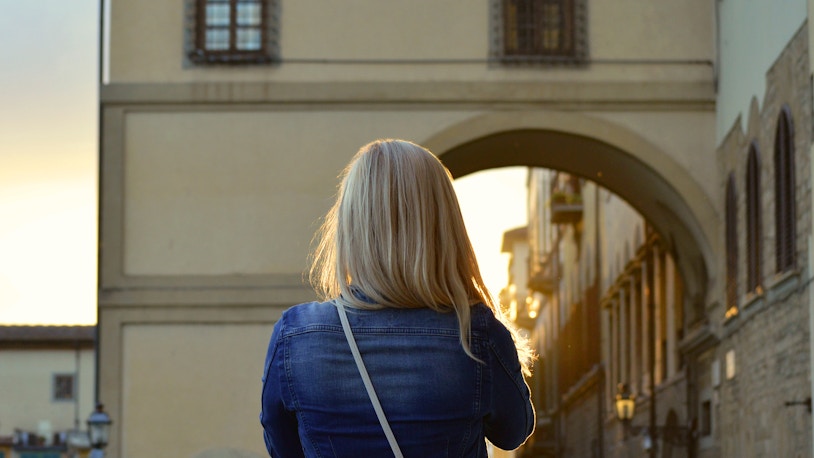 Florence Travel Tips
Wear the right attire: If you go to a house of worship in Florence, make sure to conceal your knees and shoulders or you may be refused admission.
Plan ahead for your walking tour: Wear comfy walking shoes when visiting Florence because the roadways are not uniformly paved in most places.
Carry cash with you: In Florence, ATMs typically charge a high fee for Visa and Mastercard transactions. Save money on the commission fee by bringing in a large number of Euros.
Watch out for streetside art: The city is a work of art in and of itself, and there is likely to be street art in every other part of the city.
Find the right gelato: A good scoop of Gelato has a melt-in-your-mouth softness and contains no preservatives or additives, so it is usually pale in color.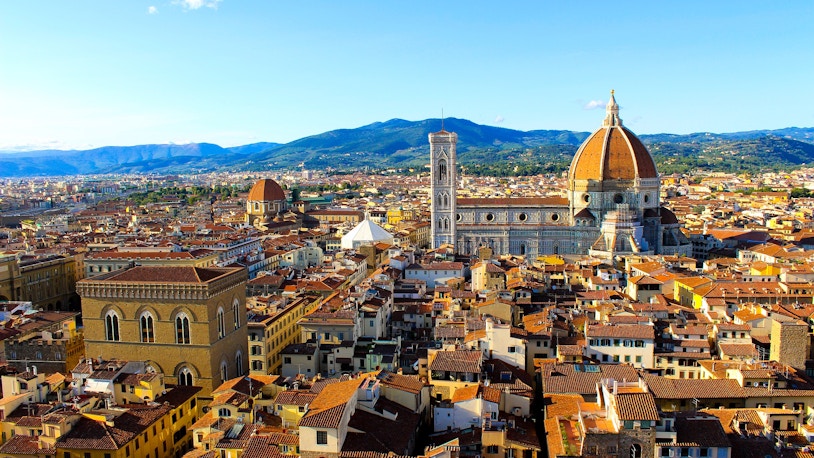 Free Things to do in Florence
The enchanting piazzas, magnificent chapels, and fortified castles of Florence are well worth seeing during your visit. Florence's historical center is home to outstanding Renaissance art and architecture. The good news is that most of them are completely free to attend.
If you enjoy art and history, you can expand your horizons by touring Florence's state museums for free on the first Sunday of the month.
Travel down to the Boboli Gardens for a nice stroll through picturesque palace grounds and to enjoy a Florentine icon for free.
Head to this 19th-century plaza on the mountaintops south of the Arno for free views of Florence's skyline.
A small section on the Arno's bank has beach club amenities, such as a beach bar, and sun loungers on the sand where you can tan.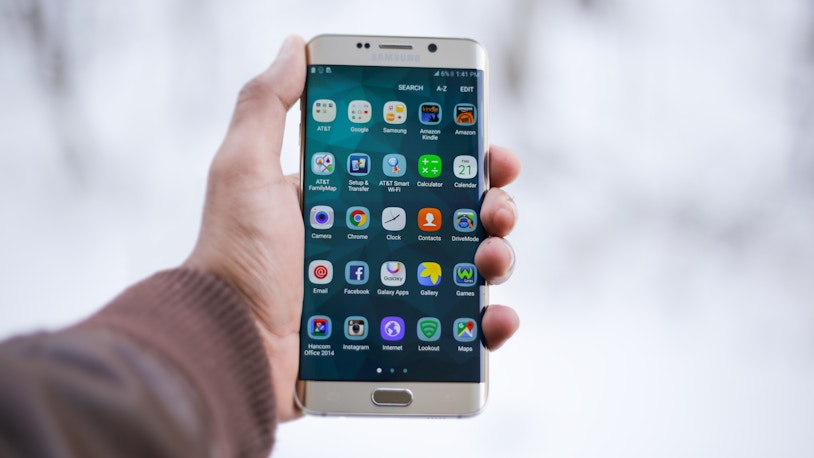 Transportation Apps
CityMapper
Free Now
RideMovi
Food Apps
Other Useful apps 
IF – Infomobilità Firenze
MedinAction
Triposo
Know Before You Visit Florence
Airports
Visa
Insurance
Language
Internet
Phone Calls
Health
Money
Safety
Laws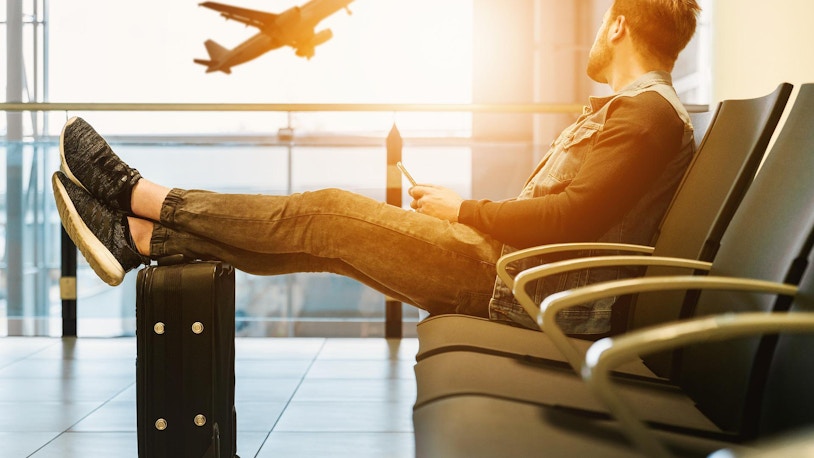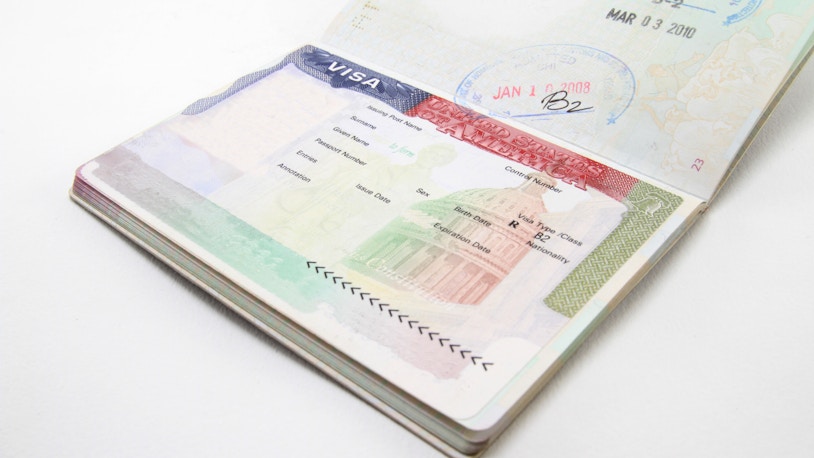 Visa Requirements to Visit Florence
Because Italy is an associate of the Eurozone, visitors are required to obtain a Schengen visa. If you are visiting other Eurozone countries, you can visit Italy as well with a single Schengen visa. Residents of the United States may enter Italy without a visa for a period of up to 90 days. You will also require:
A valid passport or travel document that contains at least two blank pages
A visa application form that has been completed
two passport photographs
A financial document demonstrating your ability to support yourself throughout your trip
A travel timetable for all of your trips, including dates and flight numbers
Your admission to the city is covered by legally required travel insurance.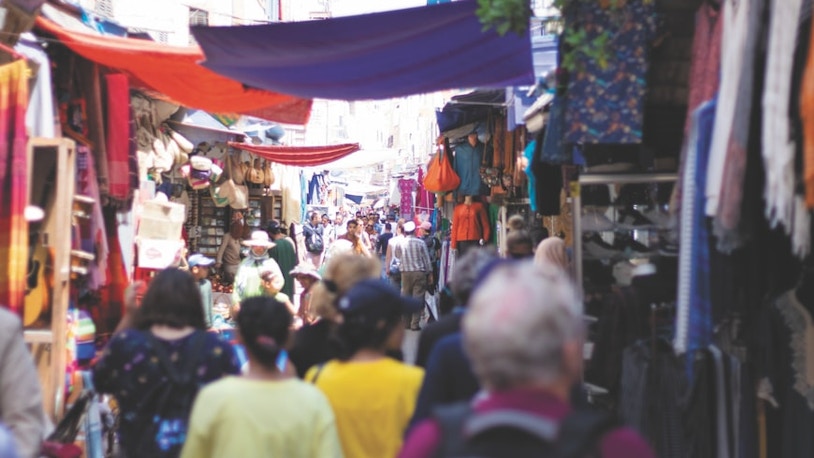 Insurance in Florence
If you intend to travel worldwide, you should buy appropriate travel insurance before leaving. If you already have travel insurance, check to see if it covers coronavirus-related events like hospital attention and travel disruptions, as well as any planned activities like adventure sports. If you're searching for a new policy, look into how it handles these concerns.
Examine your policy to see if it covers medical expenses.
Make sure to carefully read the terms and conditions of your policy.
Select a policy that covers both cargo and personal property loss.
Procure the plan as soon as possible, preferably prior to your trip.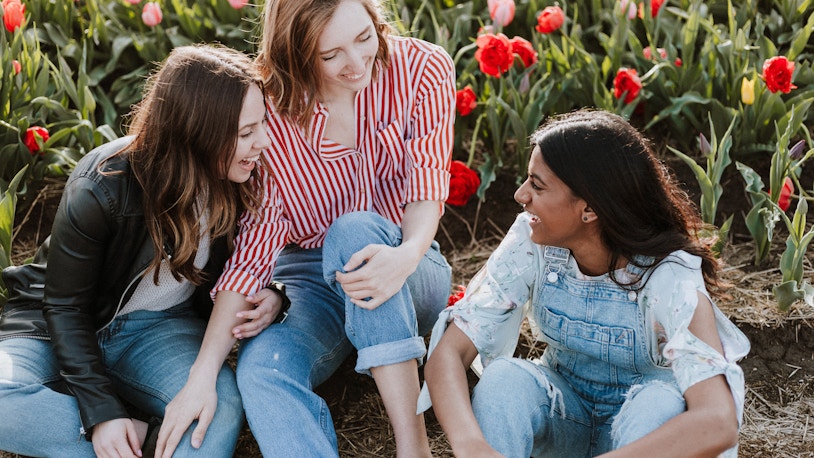 Must-Know Words and Phrases in Florence
Ahó
This roughly translates to "Hey" and is heard all over town. This informal exclamation is used to catch someone's attention and is often drawn out to sound like 'Aooooooo'.
Hai Spicci?
'Do you have change?' (as in, coins). You will hear this at bars and supermarkets all over the city because Florence continues to use physical cash more than credit cards.
Buonasera
While this literally translates to 'good evening', in Italian it is also used to mean 'good afternoon'. Italians begin to use it after lunch, around 2 or 3 PM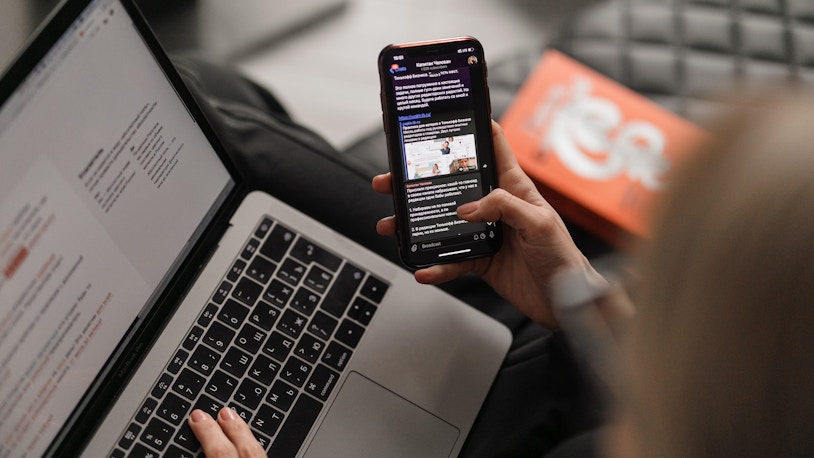 Internet in Florence
Internet usage is quite convenient in Florence. Even if you don't have a compatible device, you will find public wifi to connect to for an hour. You can also use the internet at public libraries in Florence.
The top internet service providers in Florence are: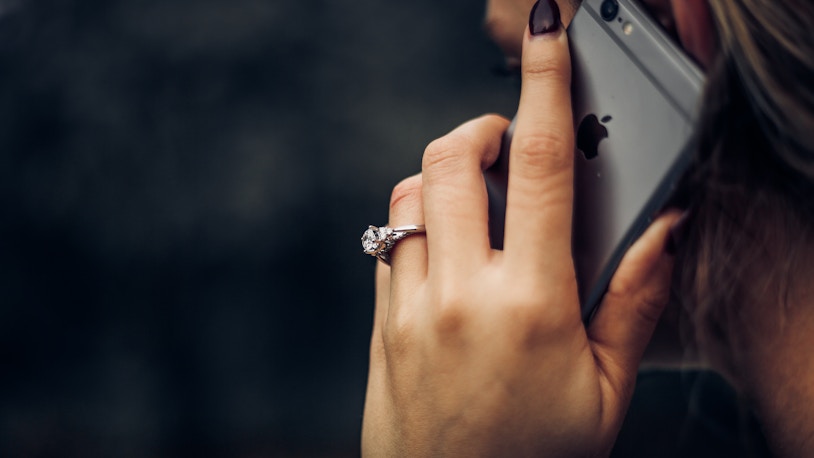 Phone Calls in Florence
Incoming: When dialing to Italy, enter your country's international dialing code. Dial 39, then the remainder of the number, beginning with a 0.
Outgoing: When dialing from Italy, dial 00, the international access code for Italy. If you're dialing from a mobile phone, you can usually just dial +. Dial your country's code, then the phone number.
+39 is the international calling code for Italy. The 00 followed by the relevant country code is the outgoing dialing code from Florence. Unless calling a mobile phone, all numbers must be preceded by the digit 0 whether they originate in Italy or abroad.
Using a calling card is generally less expensive. These phone cards are available from newsstands and tobacconists. For local and international calls, public phone boxes accept phone cards.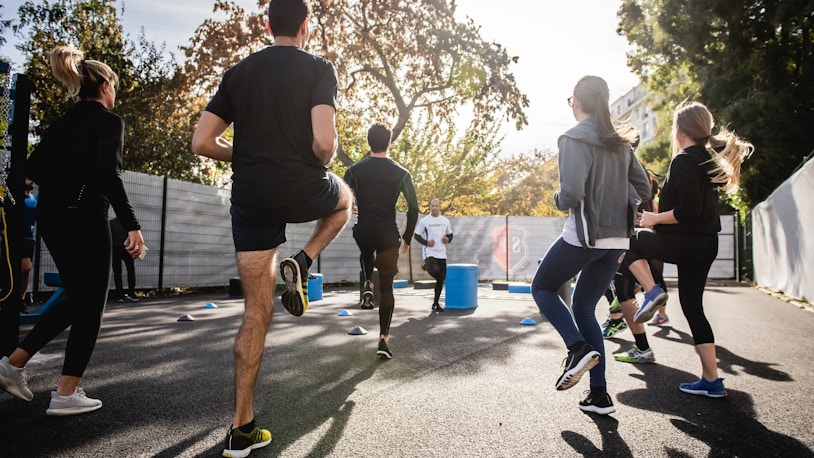 Staying Healthy in Florence
Drink lots of water, juice, and other fluids to stay hydrated. Another thing you can do is stay as far away from the sun as possible. In Florence, the sun can be quite strong, and it is easy to get sunburned. If you must be outdoors in the sun, wear sunscreen. Here are a few suggestions for maintaining health while in Florence:
Don't plan an extremely hectic itinerary
Drink plenty of water to stay hydrated.
Avoid eating on the street unless it's a reputed street vendor.
Make certain that you get enough sleep.
Put on sunscreen and sunglasses.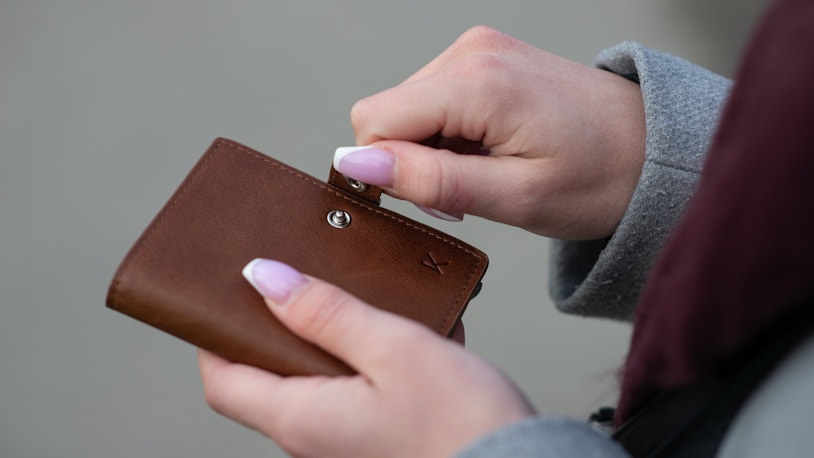 Money in Florence
Currency: Euro | EUR | €
Credit cards are widely used for payment in Florence. There are numerous ATMs throughout the city where you can withdraw cash. Keep an eye out for ATMs that seem to have been tinkered with. To avoid being charged an exorbitant fee, make sure to ask about additional fees and currency values before changing money. In Florence, the following online payment methods are accepted:
Amazon Pay
Apple Pay
Bancomat Pay
Google Pay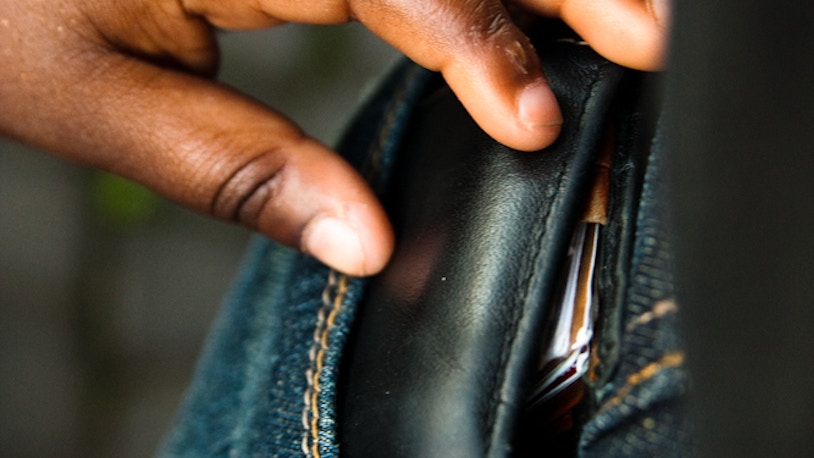 Safety in Florence
Florence is generally safe for tourists, however, here are some safety precautions to take on your trip to Florence:
Pickpockets can be found in heavily populated regions and on public transit.
Take only whatever you need, leaving your personal items and additional money at the hotel and only carrying the money you need in a fanny pack tucked away.
Use a pouch or bag with zips and a safe handle, or a money belt, if you are moving with additional cash and personal documents.
Keep a close eye on where you're going and make sure you're on solid ground when exploring ruins and dated attractions in Florence.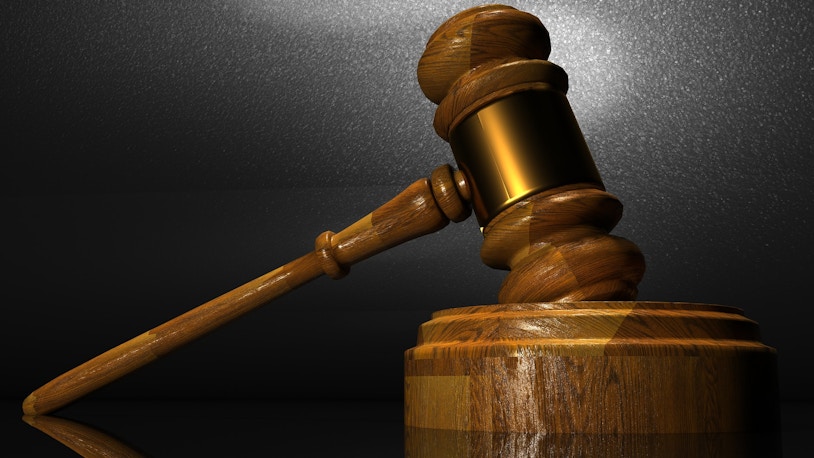 Laws in Florence
Florence has a few tourism rules that need to be followed when you are in the city. These rules are meant to bring more decorum among the visitors. Here are some laws you need to know:
Do not eat on the walkways of Florence's historic center — Via de' Neri, Piazzale degli Uffizi, Piazza del Grano, and Via della Ninna.
Do not jaywalk.
Avoid being loud and unseemly at eateries to not stand out as a nuisance.
Do not touch the artifacts at museums and galleries.
Do not stand on the left of the escalator as that side is meant for walking and the right side is meant for standing.
Attractions
City Tours
Museums
Day Trips
Architecture
Shopping
Events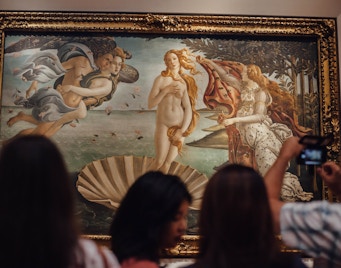 Uffizi Gallery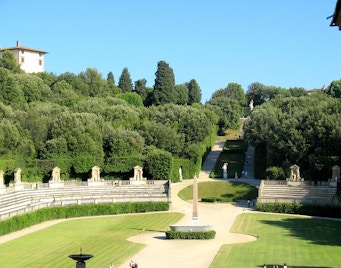 Boboli Gardens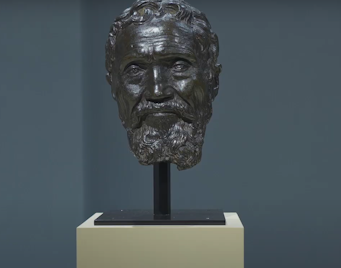 Accademia Gallery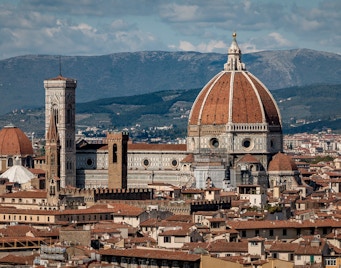 Duomo Florence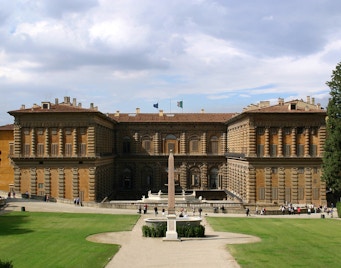 Palazzo Pitti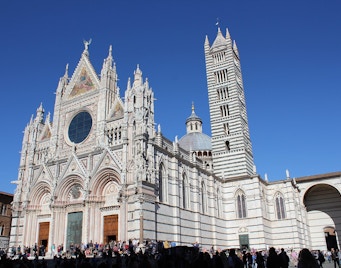 Siena Duomo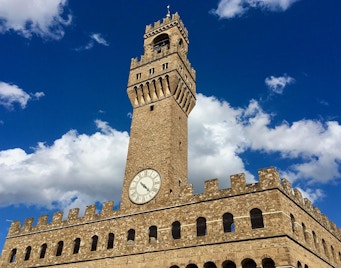 Palazzo Vecchio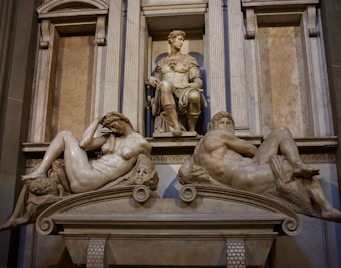 Medici Chapels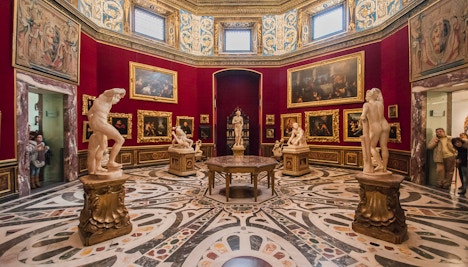 Florence City Tour by Minivan and Walk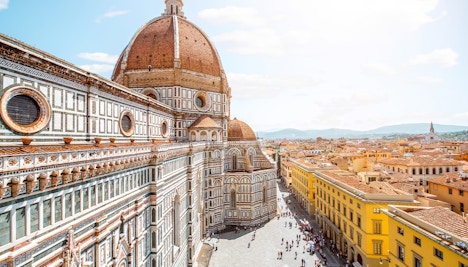 Florence Self Guided Audio Tour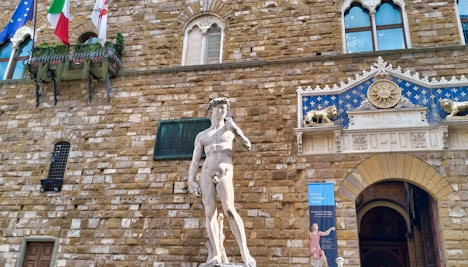 Morning Guided Florence City Tour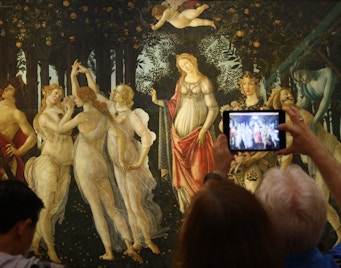 Uffizi Gallery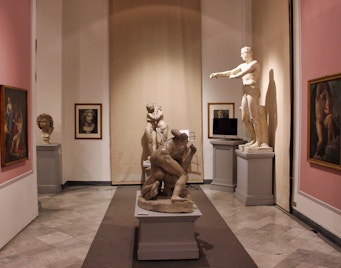 Accademia Gallery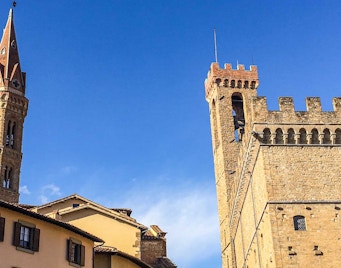 Bargello National Museum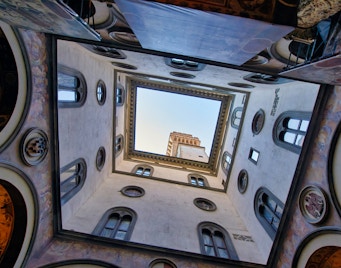 Palazzo Vecchio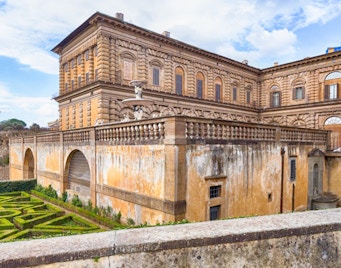 Palazzo Pitti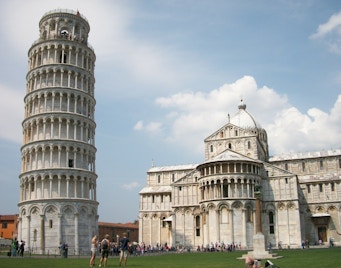 Pisa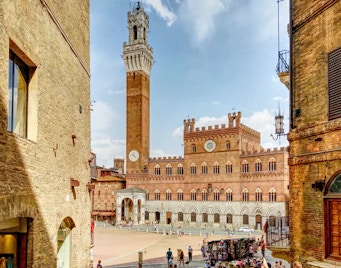 Siena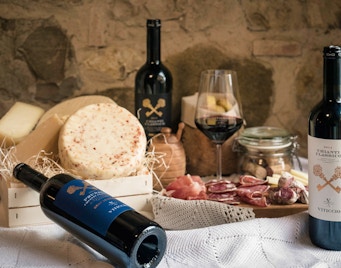 Chianti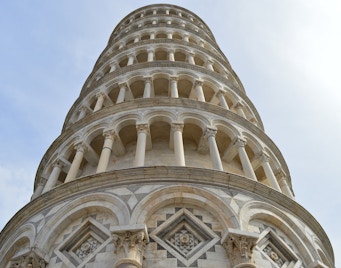 Leaning Tower of Pisa Tour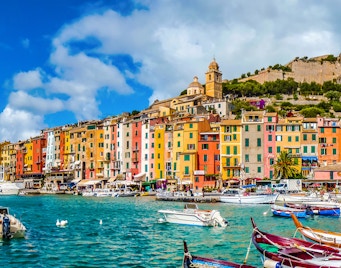 Cinque Terre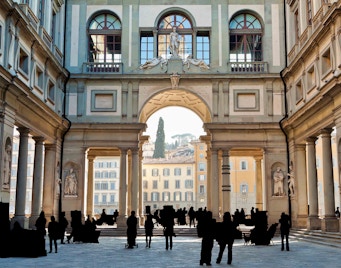 Uffizi Gallery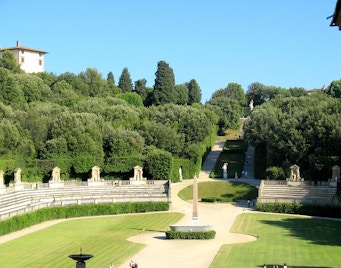 Boboli Gardens
Accademia Gallery
Duomo Florence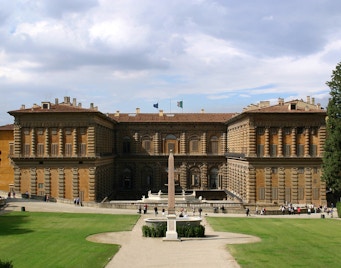 Palazzo Pitti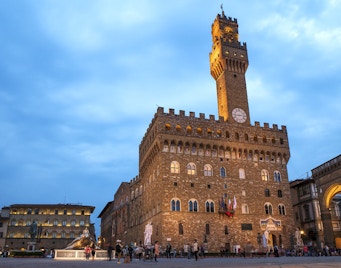 Palazzo Vecchio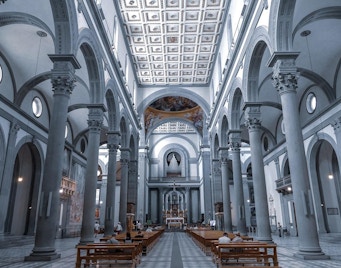 Medici Chapels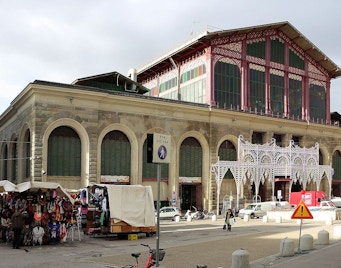 Mercato Centrale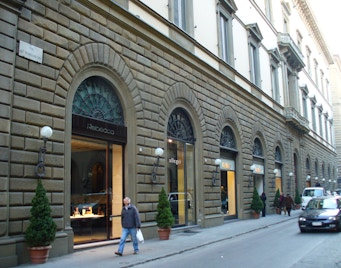 Via de' Tornabuoni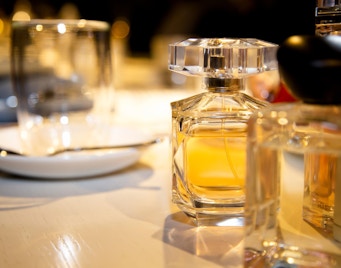 AquaFlor Firenze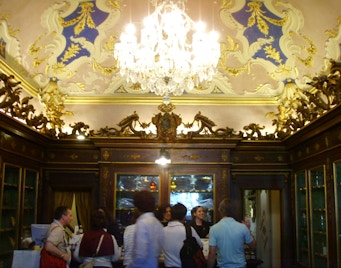 Officina Profumo - Farmaceutica di Santa Maria Novella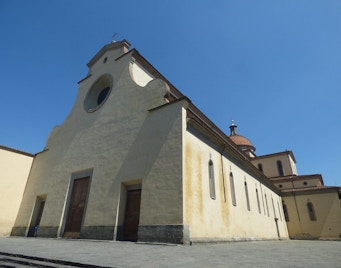 Piazza Santo Spirito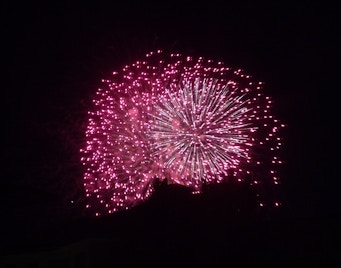 Festa di Anna Maria Medici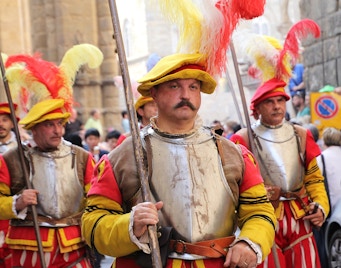 Florence Carnival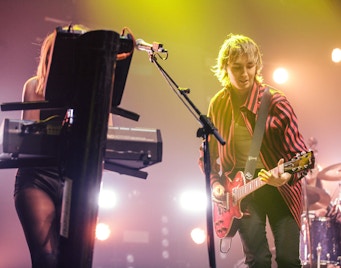 Firenze Rocks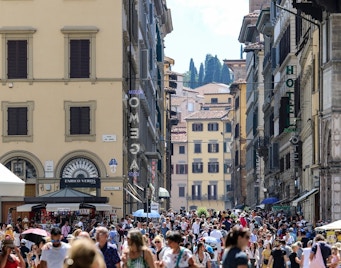 Florence Folks Festival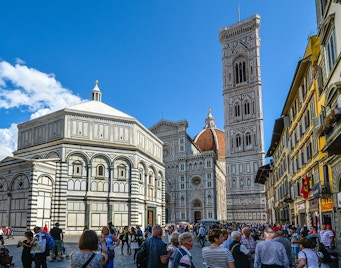 Estate Fiesolana
Know The City Neighborhoods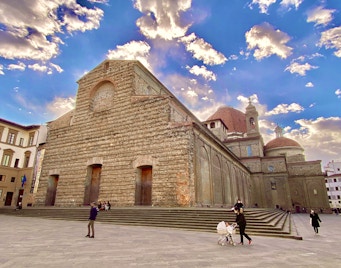 San Lorenzo
Historic Area | Nightlife Hub
Previously a run-down neighborhood, the San Lorenzo area around Florence's train station has undergone significant renovations in recent years. Via de' Ginori is home to many of the neighborhood's newest hipster hangouts, which are always packed from morning until night. San Lorenzo is a fantastic area for food and drink.
Things to do:
Eat at several famous boutique eateries
Grab a late-night drink or two
Visit a gelateria during the day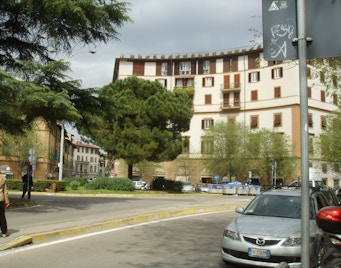 Le Cure
Quiet Neighborhood
The Le Cure area in Florence is a great place to stay if you're looking for a more residential area that's still close to the city center. The streets are quiet and there are plenty of small cafes and restaurants in the area. It's also a 30-minute walk to the Duomo and other major attractions.
Things to do:
Watch a game of football with the locals at Football Fanatics
Shop at Le Cure's flea market on Piazza Delle Cure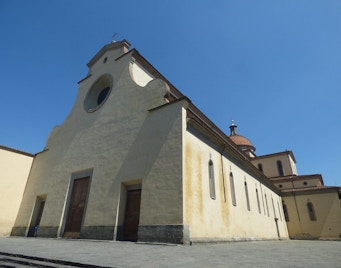 Santo Spirito
Upscale Area | Tourist Hub
The southern part of Florence is well-known for its bohemian atmosphere and artisan workshops. Santo Spirito is an especially popular neighborhood in the area, with a leafy piazza lined with eateries ideal for an alfresco lunch or a sunset Aperitivo. Visit the Basilico di Santo Spirito, the neighborhood's namesake church, whose simple facade is a visual trick.
Things to do:
Shop to your heart's content at Via Santo Spirito
Enjoy an evening of fine dining at one of the restaurants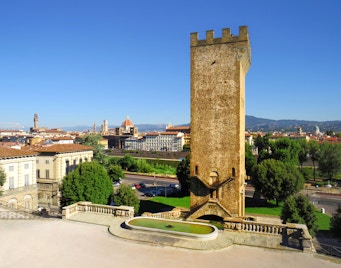 San Niccolo
Quaint Area | Boutique Shopping
San Niccolo, a small and charming neighborhood in the city's Oltrarno district (south of the Arno), is buzzing with new businesses, particularly along Via San Niccol. As a result, it is an excellent shopping neighborhood. There are plenty of things to see and do in San Niccolo, including visiting the Stefano Bardini Museum and enjoying the local cuisine.
Things to do:
Visit the boutiques in the area
Spot the street art within the creative space of Clet Abraham
Pay a visit to the Porta San Niccolò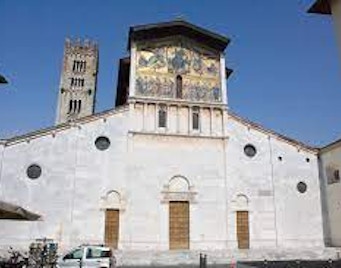 San Frediano
Artistic Neighborhood | Unorthodox
Until recent gentrification, San Frediano was the poorer cousin to the more affluent neighborhoods nearby. Borgo San Frediano is now lined with food establishments worth a visit, with craft cocktails and Tuscan gastronomy satisfying Florentine foodies.
Things to do:
Visit Galleria Romanelli for its sculpture collection
Head to Mad Souls & Spirits for a drink
Dine at BORGO, a great Italian establishment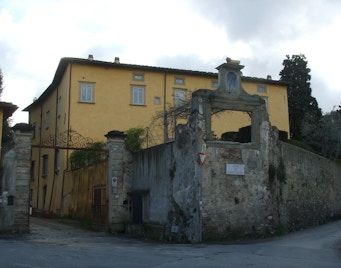 Via Bolognese
Local Hotspot | Suburban Vibe
The Via Bolognese is on the fringes of Florence. The ideal location for those seeking to avoid the chaos of the city center. The Via Bolognese neighborhood's suburban vibe suggests that there won't be many if any, tourists in the area.
Things to do:
Check out the offerings of the local market
Visit the neighborhood bars
See the incredible Roman Theater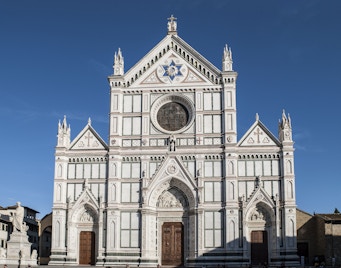 Santa Croce
Scenic Neighborhood | Nightlife Hub
The Santa Croce neighborhood, situated east of the city center, is bordered by the Arno river. When it comes to shopping and relaxing, the area provides its residents with a plethora of options. With so many bars and restaurants in the area, you should expect the streets to become quite lively at night.
Things to do:
See the incredible collection of Casa Buonarotti
Visit Torre Della Zecca near the river
Take a walk along the Arno River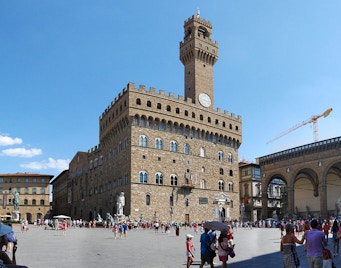 Piazza della Signoria
Family Friendly | Upscale
This is the city's civic heart and, possibly, the best starting point for museum-goers. It's a well-kept tourist area, but it still has the slender medieval pavements where Dante grew up. A few buildings north of the Ponte Vecchio have decent shopping options as well.
Things to do:
Spend the evening at Piazza Della Repubblica
Visit the Uffizi Gallery
See the iconic Fontana del Porcellino
Getting Around Florence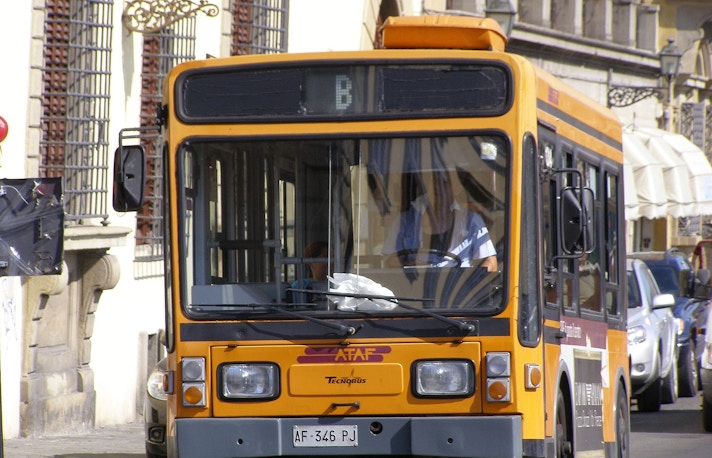 By Bus
A cool fleet of buses and battery-powered minibusses circulates the city. Buses are extremely useful for avoiding the uphill tramp to the scale model David statue on Piazzale Michelangelo, or for trying to escape the scorching city heat in the summer with an out-of-town excursion to the leafy hilltop village of Fiesole. Since November 2021, local bus company Autolinee Toscane has operated Florence's unique vintage orange city buses as well as relatively new white-and-purple and blue buses. A single journey ticket is the cheapest way to purchase it, either digitally via the Tablet app or in person at the Santa Maria Novella bus terminal ticket office on Via Santa Caterina da Siena. Florence does not have a full-service night bus system, but rather what is known as "Nottetempo" - a service that runs from 10 p.m. to 2 a.m. and travels through various city neighborhoods.
Fare: €1.50 For a Single Ticket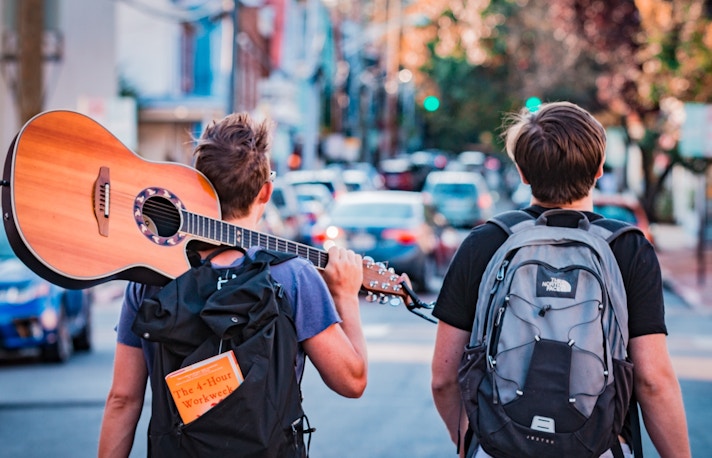 On Foot
Florence is one of the world's most walkable cities. Whether you're moving between fountain-clad piazzas, discovering bijou chapels hidden away on softly lit back alleys, or slipping across artisan training courses in the Oltrarno and San Frediano, getting around on foot is the key to discovering the city's greatest treasures. It's also the best way to understand the distinct best features of each Florence suburb. The things you come across on the back roads, as well as the big sights, stick with you.
By Bikes and Scooters
Locals enjoy zipping around town on two wheels, but there are no specialized bike lanes or bike parking in the historic area, and motorists pay little attention to cyclists, so you're in for a bumpy ride. Bike-sharing services like Ridemovi have been around for a while, but shared e-bikes and e-scooters are a new trend. Away from the center, bike lanes appear, particularly along the Arno River and towards the gem-like villages beloved by Florentines desiring a peaceful green getaway in the hills.
Fare: Around €12.00 for 5 hours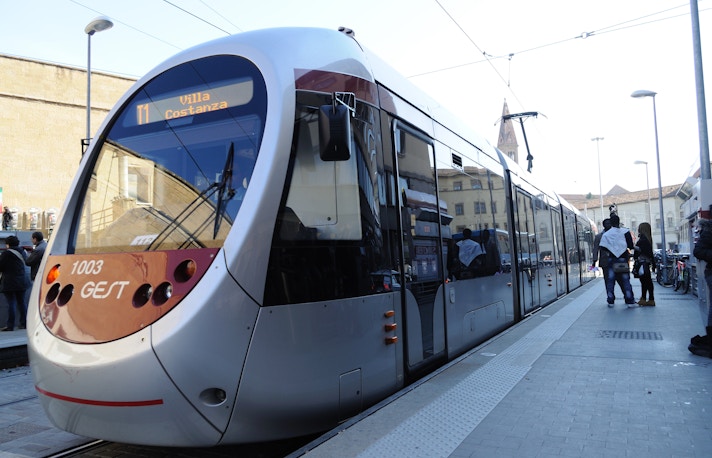 By Tram
Florence currently has two tram lines in action, with two more under development. Line T1 runs north to south, and line T2 connects Florence Airport to Piazza Della Unità next to Santa Maria Novella railway station. Trams run from 4:30 a.m. to 12:30 a.m. (1:40 a.m. or 2 a.m. on Friday and Saturday) using the same tickets as buses. Conveniently, every tram halt has a ticket machine that accepts coins and credit cards.
Fare: €1.50 For a Single journey
Must-Try Italian Food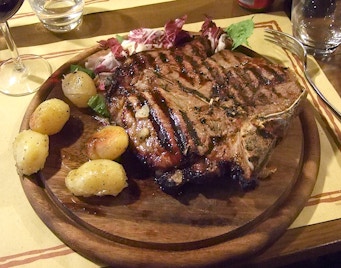 Bistecca Alla Fiorentina
This list, of course, begins with Florence's most renowned dish, Bistecca Alla Fiorentina, or Florentine steak. It's a large t-bone cut that can weigh up to 4kg, is fire-grilled, pink on the inside, is seasoned with salt, pepper, and a squeeze of lemon, and is customarily baked over roasted chestnuts for a smoky flavor. Remember not to request that the chef prepare the steak to your liking.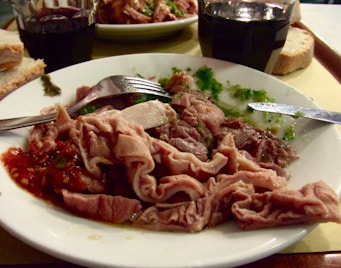 Lampredotto
This is one of Florence's common-folk dishes from the medieval period. Florentines appear to be divided on this street food dish; some love it, while others despise it. It is a sandwich made of thinly sliced tripe that has been boiled in broth, seasoned, and served on a plate or in a sandwich. You can get it with either a spicy red sauce or a herby green sauce.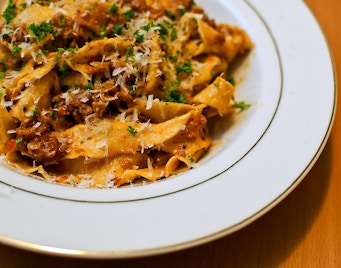 Pappardelle al Cinghiale
Pappardelle is a long, wide, flat pasta that is typically served with a hearty sauce, such as ragu. Cinghiale is traditionally made with wild boar (which is now generally free-range from a farm), but the dish can also be made with a wild hare, goose, or rabbit. Wild boar is surprisingly tasty meat with a rich flavor and mouthfeel that makes a luxurious ragu.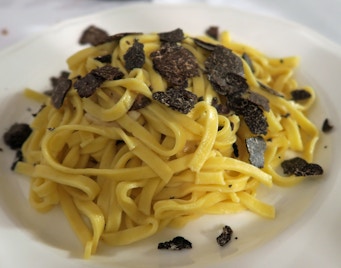 Tagliatelle Funghi porcini e Tartufo
Because it contains two delectable local ingredients, truffle, and porcini mushrooms, this dish can be found almost anywhere in Florence. Tagliatelle simply means "cuts," because the pasta is thinner, longer, and flatter than fettucine and comes in a variety of sizes. The combination of these two mushrooms results in a deliciously flavorful yet simple dish.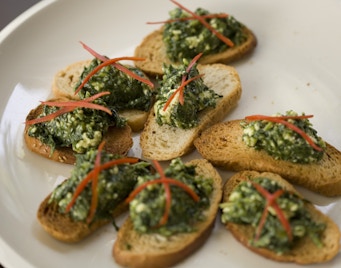 Crostini
This is basically an appetizer of many sorts of bruschetta — little pieces of Tuscan bread covered with various sauces, purees, or vegetable salsas. A chicken liver paté on top of a crunchy Tuscan bread is one of the most traditional antipasto Toscano and you should definitely try it. Order the tagliere (a Tuscan meat and cheese board) to try a little bit of everything.
Must-Try Italian Desserts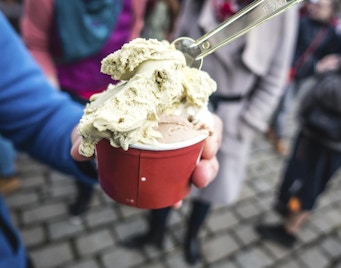 Gelato
Florence has some of Italy's best gelato. Avoid sellers who have bright mountain ranges of artificially colored gelato and extravagant garnishes. Small batch production is the way to go. Another gelato connoisseur's tip: if the pistachio flavor is any brighter than a dull greenish-brown, keep walking – it's not good quality, handmade gelato.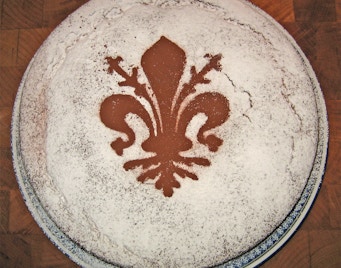 Schiacciata Fiorentina
Although the name suggests salty bread, it actually refers to a sweet Florentine cake. This soft, spongy yellow sweet is rectangular in shape, made in one flat layer, coated in icing sugar, and easily recognized by the large fleur-de-lys stenciled in cocoa powder on top. This cake is normally consumed around the time of Carnivale and can be found in almost every bakery in the city.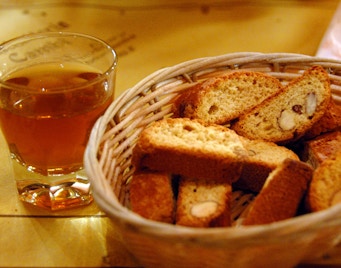 Cantucci in Vin Santo
When it comes to famous treats in Florence, Cantucci is known all over the globe as biscotti, but in Italian, that is the generic word for cookies. These small almond cookies are widely available and have modern variations such as hazelnuts or pistachios in place of almonds. The iconic recipe is served with a thick amber dessert wine titled vin santo as a dessert.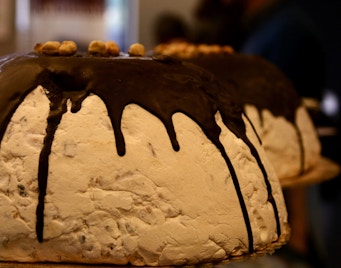 Zuccotto
Zuccotto is a well-known Italian dessert that is thought to have originated in Florence. The frame of the cake is made by lining up lightened ladyfingers or a sponge cake around the mold, while the center is filled with a delicious, creamy filling. Finally, the cake is turned upside down. Its unconventional appearance is thought to be inspired by the Florence Duomo.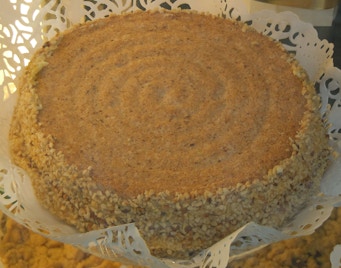 Torta Mantovana
Torta Mantovana is a Prato-based orthodox Italian cake. It contains eggs, egg yolks, butter, sugar, lemon rind, flour, almonds, and pine nuts. To make a base, the eggs are combined with sugar, flour, and butter. The bottom is then adorned with almond and pine nut pieces. Torta Mantovana is typically embellished with icing sugar after it has been baked.
Where to Stay in Florence
The Rennaisance hub has tens of thousands of lodging options, which can be overwhelming. When it comes to choosing a place to stay, the most important factor is usually the budget. This guide will give you all of the information you need about the options available for different budgets. This list contains everything from five-star hotels and upmarket experiences to low-cost backpacker hostels.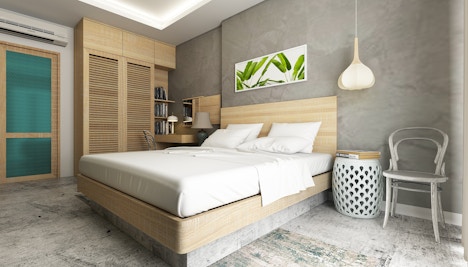 Budget Hotels
Staying in Florence can be costly, but if you know where to look, you can find some excellent budget hotels. In Florence, there are innumerable low-cost hotels that will provide you with a pleasant stay without spending a fortune. Some of the best low-cost hotels are as follows: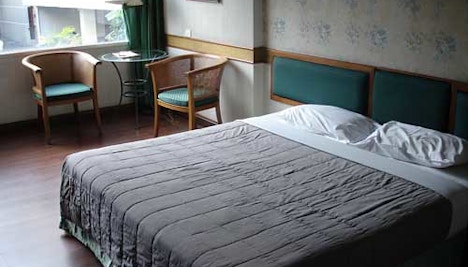 Mid-Range Hotels
There are plenty of mid-range options in Florence if you want more customary hospitality, regardless of your budget. The two banks, as well as the Palazzo Vecchio's surroundings, are among the most desirable neighborhoods for hotels. The following are some of the best mid-priced hotels:
Luxury Hotels
In Florence, there are several options for a more extravagant hotel experience. Some highly-rated deluxe hotels are regarded to be quite affordable when compared to other premium hotels around the world. Here are a few examples of Florence's most expensive hotels: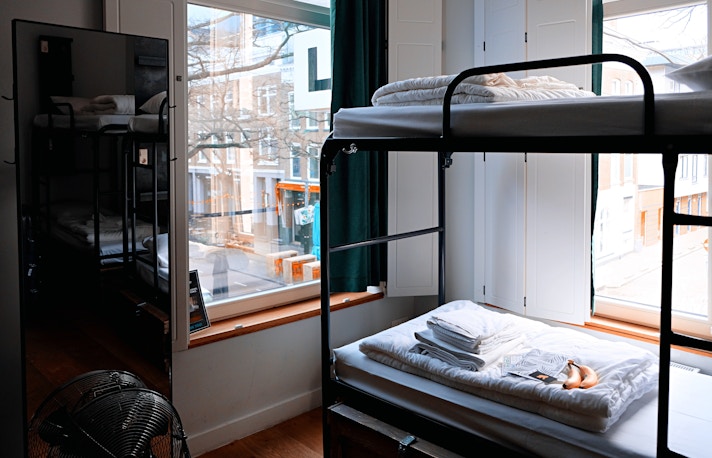 Hostels
Hostels in Florence might be a wonderful alternative for budget-conscious travelers. Not only are they less costly than conventional hotels, but they also provide a more genuine Florence experience. While staying in a hostel, you will be able to meet new people and make new friends, and you will most likely get to know the nearby roads quite well.
B&B in Centro
La Torre del Cestello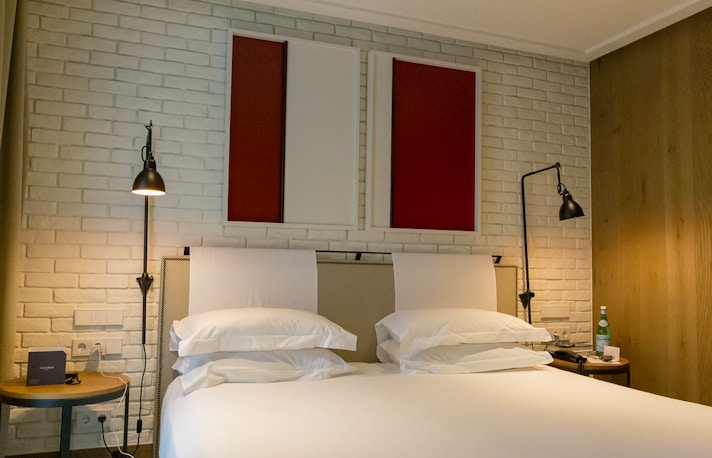 Boutique Hotels
If you want an eloquent and one-of-a-kind hospitality experience in Florence, a boutique hotel may be the best alternative for you. Smaller hotels offer a more personal and unique service, with many incorporating distinctive design elements and/or themed rooms.
Where to Shop in Florence
Milan is the first city that comes to mind when we think of shopping in Italy because it is known as the fashion capital of the world. However, in reality, the city of Florence is home to some of the most mind-boggling memorabilia and clothing options. The shopping experience in Florence provides a true glimpse of Italy's high-end quality and stunning designs. Not only that, unlike its sister cities in the country, it also has open-air markets that are suitable for all budgets. So, if you're planning a trip to Italy, make a stop in Florence to purchase the city's most prized charms.
Best Tours in Florence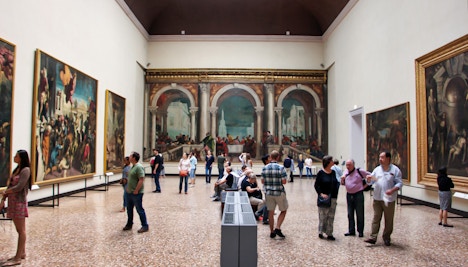 Guided Tours
Guided tours in Florence are a fantastic method to explore all of the city's biggest tourist attractions without wandering aimlessly. You can learn about the history of each tourist attraction and discover interesting facts about them that you would not have known normally. In addition, you'll be able to avoid crowds and huge queues at the attractions. Here are some of the best Guided Tours in Florence:
Top Guided Tours in Florence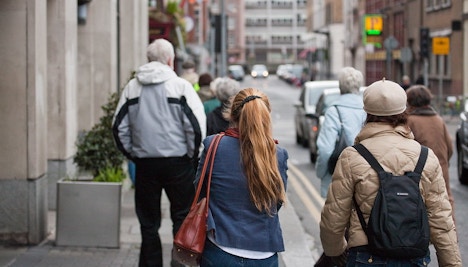 Walking Tours
Florence is a city that can be explored on foot. As a result, it is very convenient to set out on foot and see a number of major sights without needing to pay for public or private mass transit. This also allows you to see much more of the city than you would with public transportation. Here are the top Florence Walking Tours:
Top Walking Tours in Florence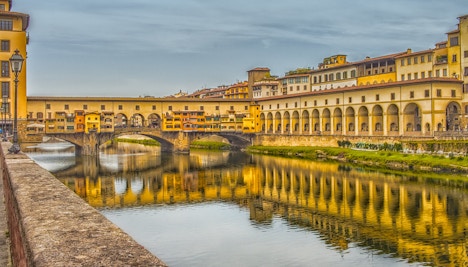 Combo Tours 
Combo Tours can be the best way of exploring the city of Florence if you are on a stringent budget. Combo Tours let you access multiple attractions on a single ticket and often at a very high discount. Florence is a city where you have a lot to see and experience, and therefore, a combo tour ticket can come especially handy when you are on your visit.
Top Combo Tours in Florence:
Day Trips from Florence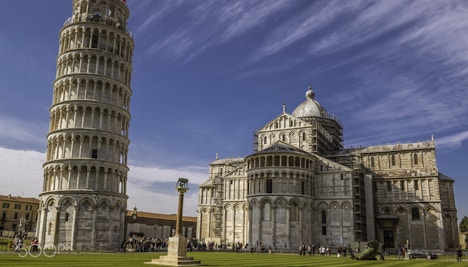 Pisa
99 km | 1.5-Hour Drive
As you drive through the Tuscan countryside, take in the brilliance that the university town of Pisa has to offer. Drive through Pisa's Arno Valley, marveling at the gorgeous monuments in and around the Catedral area. Relish a fun assisted visit to the Piazza Dei Miracoli too. This trip will give you the chance to take some of the best pictures on this trip.
Good For: History and sightseeing
Things to do at:
See the Leaning Tower of Pisa
Click fun photographs at the iconic location
Take in the beauty of the Tuscan countryside
from €24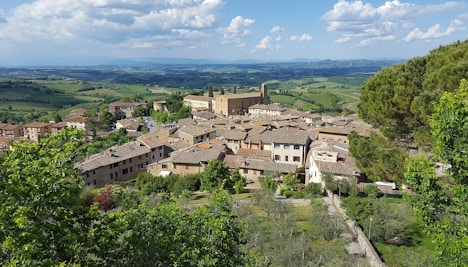 Siena and San Gimignano
80 km | 2-Hour Drive
Explore two of Italy's most popular cities, San Gimignano and Siena, both of which are UNESCO World Heritage Sites. A deluxe minivan will transport you from Florence to San Gimignano and Siena on this semi-private tour. As you stroll through San Gimignano's narrow streets, take in the medieval atmosphere. At Siena, you will be able to learn about the local traditions from your guide.
Good For: History and Culture
Things to do:
Explore the gorgeous city of San Gimignano
Witness the beauty and serenity of the historical city of Siena
from €67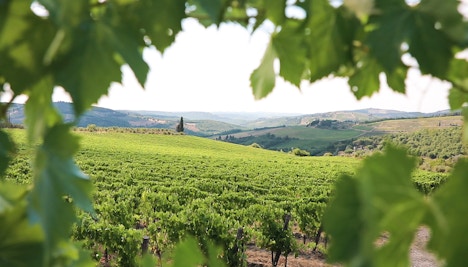 Chianti Wine Tour
31 km | 45-Min Drive
Immerse yourself in Chianti's flavors. Visit a delightful medieval village encased by vineyards and sample excellent wines and local products at two wineries in the heart of Chianti Classico. Enjoy your journey in a pleasant minivan while admiring the hilly landscapes of the Tuscan countryside.
Good For: Sightseeing and Leisure
Things to do:
Wines from two different wineries will tantalize your taste buds.
Try the well-known extra virgin olive oil as well as other popular local products.
Photograph the mesmerizing countryside
from €67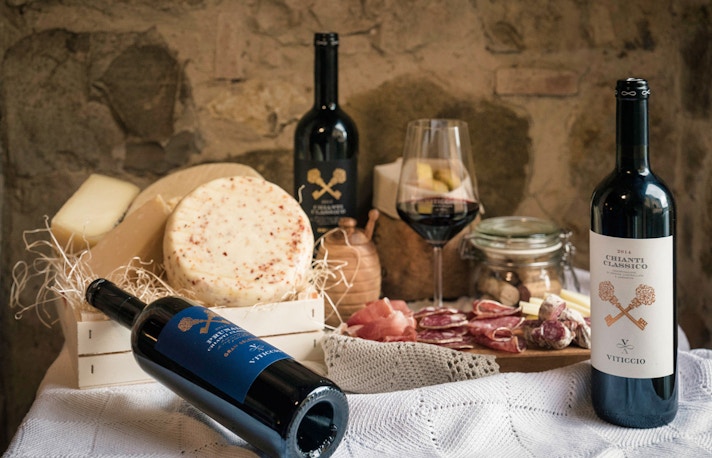 San Gimignano, Siena, Monteriggioni, and Chianti
60 km | 1-Hour Drive
Travel to the heart of Italy's demographically rich region of Tuscany. Get the chance to taste four outstanding wines in a fabulous winery overlooking the rolling Chianti Hills. Discover magnificent Siena locations such as the Palazzo Pubblico, the Cathedral of Siena, and Monteriggioni. Enjoy this trip in a comfortable vehicle and absorb all the information you can from your multilingual guide.
Good For: Leisure and Sightseeing
Things to do:
On the way to Siena, stop in the scenic hilltop village of San Gimignano.
Explore Siena with a seasoned local guide who will tell you fascinating facts about the city and its various destinations.
Enjoy a delicious lunch at a traditional winery in the Tuscan countryside.
In a winery, you can sample up to four distinct wines and balsamic vinegar.
from €67
Cinque Terre
191 km | 2-Hour Drive
On this delightful day tour from Florence, plunge into Italy's best-kept mysteries and examine the quaint side villages of the Ligurian coast on land. With round-trip transfers on comfy, air-conditioned coaches included, you won't have to think twice about transportation. Travel by train to famous coastal towns, with each ride offering scenic coastal views.
Good For: Leisure and Sightseeing
Things to do:
Travel down the Ligurian shore to Monterosso, where you can reserve a cruise for enhanced sightseeing.
Stroll through Riomaggiore's tiny harbor and marvel at the natural formations that are difficult to overlook.
While you're there, immerse yourself in the culinary traditions and get a taste of the local hospitality.
from €84
Florence With Kids & Family
Florence is one of Europe's most evocative cities for both young and old. For children, simply strolling the cobblestone streets of the compact historical center is a sensory adventure as they savor creamy gelato, listen to street musicians, and gaze out the Ponte Vecchio. However, parents will want to visit some of the world's most famous museums and galleries, some of which are more kid-friendly than others. When traveling with children, it's a good idea to alternate museum and gallery visits with fun outdoor activities. Here are the best things to do in Florence with kids.
Art & Culture in Florence
Florence is a popular destination for international visitors to Italy. The city is an active center of art and culture, hosting regular art shows and art festivals. Florence procured its Renaissance castles and squares during the Italian Renaissance, transforming them into living museums. Many squares, including Piazza Della Signoria, feature well-known statues, and fountains. Florence is also a city with unrivaled indoor pleasures. Its chapels, galleries, and museums are a limitless treasure, acquiring the complex, often the enigmatic spirit of the Renaissance better than any other place in the country.
Entertainment in Florence
Florence does not lag behind any other premier European attraction when it comes to entertainment options. The heart and soul of Tuscany and a melting pot of Medieval history, world-class cuisine, and unending manmade and scenic wonders, the city should be at the top of any European traveler's bucket list. Whether you're looking for Renaissance art and architecture or want to take a day trip to Cinque Terre or wine country, the variety of things to do in Florence will leave you wanting more.
Frequently Asked Questions About Traveling to Florence
What is the best time to visit Florence?
Florence can be quite hot from June to August.
If I have only one day in Florence, what are the must-see attractions?
The Uffizi Gallery, the Duomo, and Accademia Gallery are the must-see attractions if you are in Florence for just one day.
What to see in Florence after dark?
Yes, you must see the lit Ponte Vecchio reflected in the Arno river after sunset in addition to the Duomo.
Where are the best places to eat in Florence?
The best places to eat in Florence are located in the central area of the city, like Panini Toscani, I' Girone De' Ghiotti, Le Cappelle Medicee, and Trattoria Mario.
What are the languages spoken in Florence?
Italian, English, French, and German are spoken in Florence.
What are the live entertainment options in Florence?
The live entertainment options in Florence include music shows, concerts, live theater, and operas.
What should I pack for Florence?
For Florence, you should always pay close attention to the weather forecast. The summer months are very hot and require breathable clothing and sunblock. The winter season requires multiple layers. It also rains in Florence in the autumn months, so be sure to carry waterproof clothing.
What should I avoid in Florence?
Avoid ordering a cappuccino in Florence after lunch, do not visit popular tourist destinations during the high season on weekends, and don't be careless about your belongings when traveling by public transport.
Where can I stay in Florence?
You can stay at one of the many hotels in Florence available for a wide array of budgets. The city also has boutique hotels and hostels. Visitors seeking a more tranquil experience should stay near Le Cure and Campo di Marte, while those seeking to be in the thick of the action should stay in Piazza Della Signoria.
What are the most popular tourist destinations in Florence?
The most popular tourist spots in Florence are Uffizi Gallery, Accademia Gallery, Duomo, Palazzo Pitti, and the Medici Chapels.
What is the best way to get around Florence?
The best way to get around Florence is through the bus and tram network.
What are some good day trips from Florence?
Some of the best day trips from Florence are Pisa, Siena, and Cinque Terre.