Florence in November | Weather, Museums, Attractions and more
Contents
Florence, the capital province of the Tuscany region in Italy, is one of Europe's most sought-after tourist destinations. The city is home to architectural marvels like Florence Duomo, Palazzo Pitti, and Palazzo Vecchio, and art museums like Uffizi Gallery, Museo del Bargello, and many more. With its rich history, beautiful churches, and some of the finest examples of renaissance art, Florence is an indispensable part of any Italian trip. Here's everything you need to know before planning a Florence in November vacation.
Is November a Good Time to Visit Florence?
November is one of the best months to visit Florence, owing to cheaper airfare, fewer crowds, cooler weather throughout the day, and several cultural events taking place.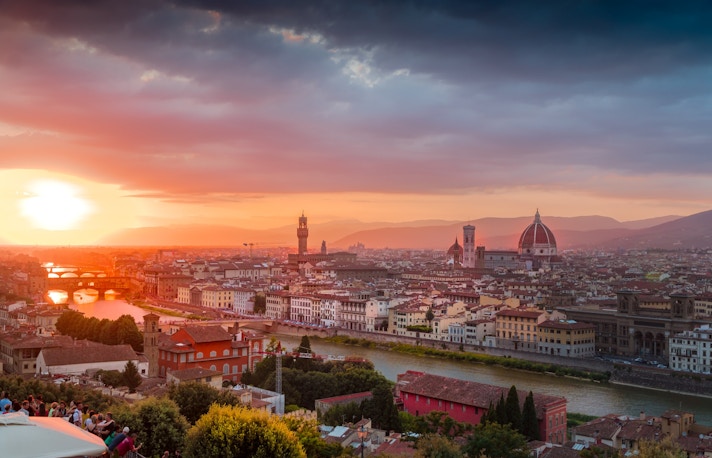 Why You Should Visit Florence in November
Cool-weather with lower temperatures and frequent rains.
Fewer crowds and lesser waiting times at most attractions as November is part of the shoulder season.
Enjoy the festivities just before the holiday season crowds begin.
Run the Florence Marathon, or attend the various film, art, and cultural events throughout the month.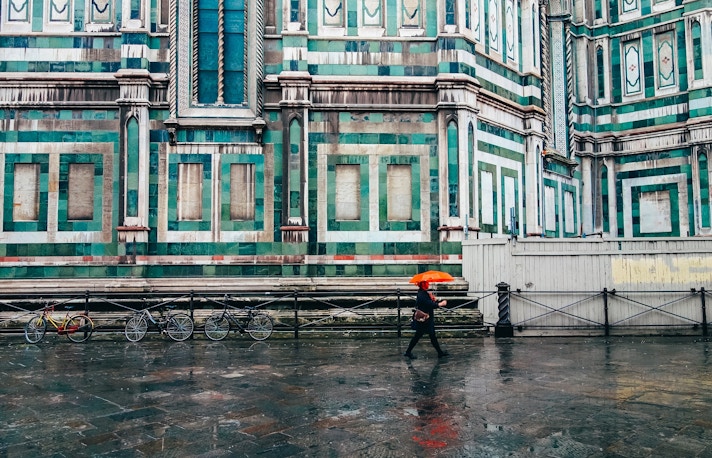 What to Look Out for in Florence in November
Florence experiences maximum rainfall in November. So make sure you carry an umbrella with you.
Wind speeds are higher than in most months, so dress accordingly.
It is advised to book tickets to tourist attractions beforehand to ensure entry during peak times.
Some attractions may also require you to book a time slot before visiting.
Overview of Weather in Florence in November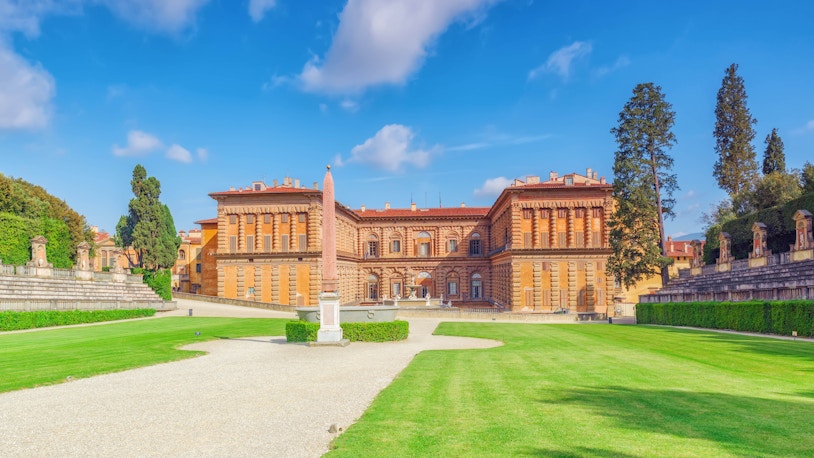 November marks the closing of the autumn season in Florence, with an average temperature drop of more than 6℃. It is the month with the most rainfall in the city. It is also one of the months with the least sunshine and highest wind speeds throughout the year.
Average Temperature: High - 14.7℃ Low - 5.1℃
Average Rainfall: 113.6 mm
Average Wind Speeds: 7 miles per hour
Average Daylight Hours: 9.7
Best Time to Visit Florence
Best Things to do in Florence in November
Festivals in Florence in November
Events in Florence in November
Know Before You Visit Florence in November
Travel Essentials
What to Wear
What to Pack
Transport
Stay
Food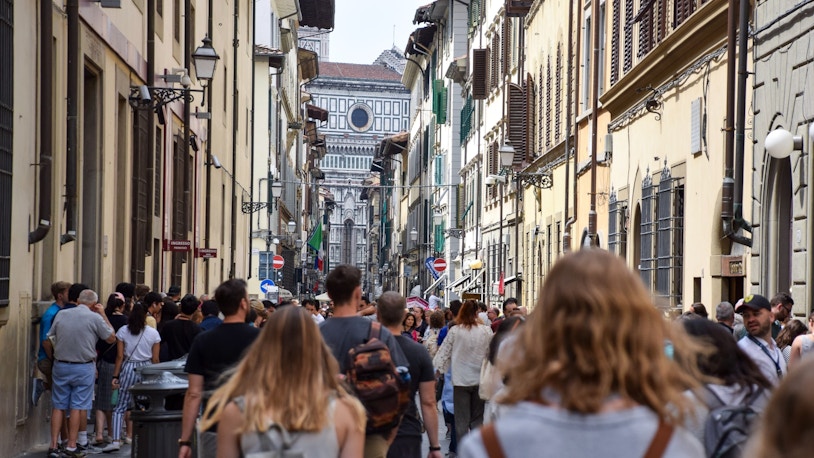 Time Zone: Central European Time (CET) is used in Florence which is 2 hours ahead of GMT (GMT+02:00).
Currency: Euro | EUR | €
Language: Italian
Country code: +39
Emergency number: Dial 112 for police, fire, and medical services.
Travel Guide
What to Wear in Florence in November
The weather in Florence in November is cool and pleasant, with daytime temperatures ranging from 17-20 degrees Celsius. However, evenings can be quite chilly, so it is advisable to pack a light jacket or sweater.
As for footwear, comfortable walking shoes are a must as you will be doing a lot of walking while sightseeing.
If you are planning to visit any of the churches, make sure to pack a pair of socks as you will be required to remove your shoes before entering.
Poncho or raincoat: November is the start of the rainy season in Florence, so pack a rainproof jacket or poncho to stay dry while exploring the city. An umbrella will also come in handy to shelter you from the rain.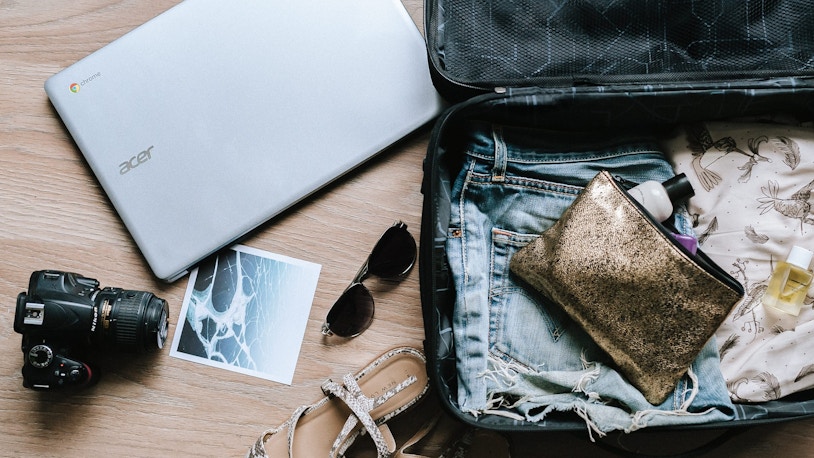 What to Pack For Florence in November
November is the rainiest month in Florence. Hence, do pack an umbrella, a poncho or raincoat, and waterproof boots for your trip. 
A good pair of walking shoes.
Heavy cotton and light woolen clothes.
Scarves and jackets for the windy days.
A few pairs of thick socks.
3-pin to 2-pin converter plugs with round pins for the C, F, and L type sockets found in Florence.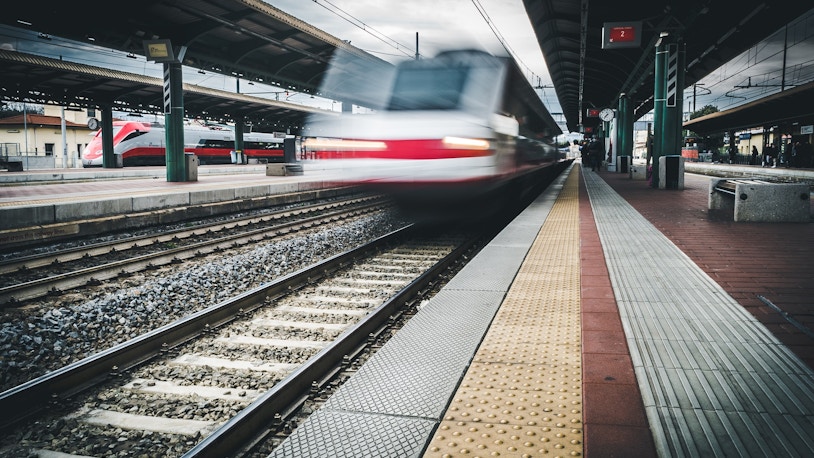 Getting Around Florence in November
By Bus: Autolinee Toscane runs a network of mini electric buses throughout Tuscany, offering rides to all major cities on a single ticket. Tickets can be bought digitally through the Tabnet app, or by sending a text message typed "Firenze" to 4880105. Tickets are also available at official ticket offices, vending machines, and authorized retailers.
By Tram: Florence offers tram service across three lines in the city from 5:30 AM to midnight. Tram tickets can be purchased at the same points as bus tickets.
By Cab: Unlike most other places, you cannot flag down a cab as it passes along the street in Florence. There are designated taxi stands in every major square and at the airport, from where you can hop into one. Pre-booking is done by calling one of these numbers: 0554242 / 0554390 / 0554798 / 0554499 or through the Taxi 4242 app. Taxis are the safest means to get around at night, especially for women traveling alone.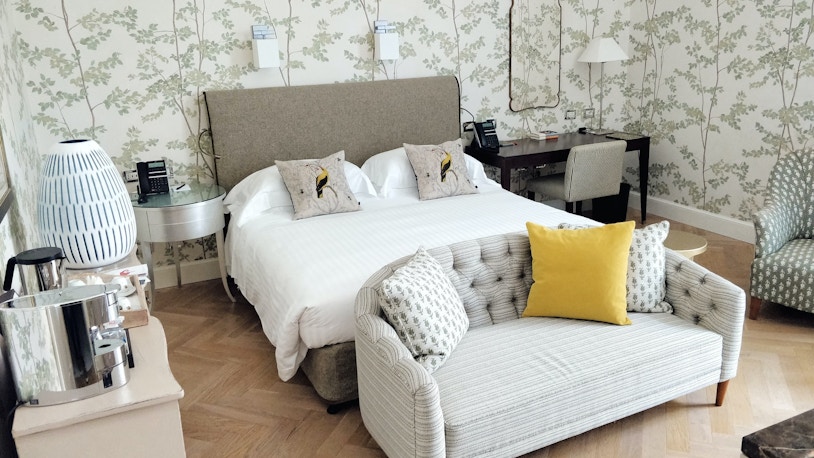 Where to Stay in Florence in November
Based on your itinerary, you could choose to stay in the residential area, or closer to the main attractions in the historic center, or towards the countryside. Here are some good options depending on your budget.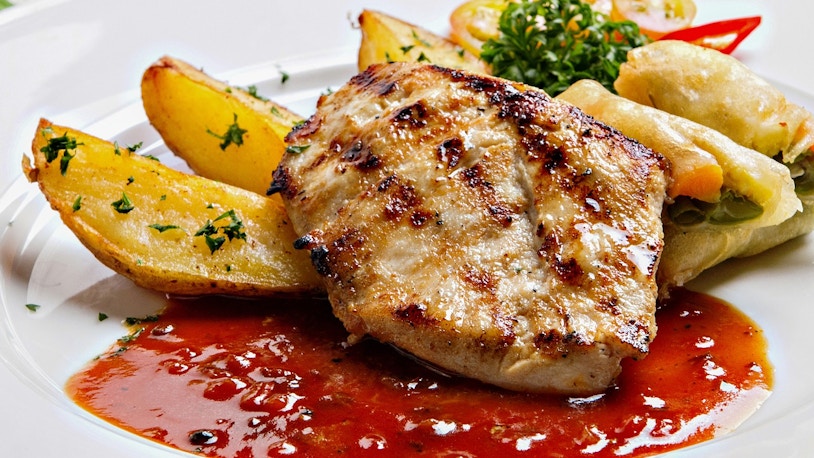 What to eat in Florence in November
Italian cuisine is known to be made from fresh ingredients, subtly seasoned with spices, and topped with creamy sauces. Here are some of the must-try dishes apart from their authentic pizzas, pasta, and risottos.
Gelato: The world-famous Italian version of ice cream can surely be found all around Florence. Avoid street vendors and opt for cafes and restaurants that serve unique flavors and combinations in smaller batches.
Bistecca Alla Fiorentina: If you wish to try out authentic Florentine food, then this must be the first dish you taste. This fire-grilled t-bone cut, seasoned with basic spices and roasted chestnuts is sure to give you the smokey flavor of the city.
Antipasto Toscano: Also known as Crostini, this dish is an appetizer platter of bread and sauces. It introduces you to the various types of bruschetta (Tuscan bread), served with a variety of sauces, purees, vegetables, and toppings.
Explore Florence Through the Year
Frequently Asked Questions About Visiting Florence in November
Is November a good time to visit Florence?
November is one of the best months to visit Florence, owing to cheaper airfare, fewer crowds, cooler weather throughout the day, and several cultural events taking place.
What are the best things to do in Florence in November?
Florence offers a great travel experience to visitors amidst the lesser crowds in November. You can visit the magnificent churches, admire artworks at the grand museums, go wine tasting in Chianti, hit the beaches along the Italian Riviera, or go on day trips to explore neighboring cities of Pisa and Siena.
Is Florence cold in November?
November is one of the cooler months in Florence marking a temperature drop of 6℃ from the previous month. The rains and strong winds can bring the temperature down to 5.1 ℃.
How hot is Florence in November?
Florence is comparatively cooler in November with the temperature going up to 14.7 ℃.
Can you swim in Florence in November?
The waters in Florence are cool in November, making them apt for some cool water swimming, especially towards the Italian coastline.
Is it sunny in Florence in November?
Florence gets almost 10 hours of daylight in November with just about 3 hours of sunshine, which is the least throughout the year.
What clothes to wear in Florence in November?
If you are stepping out without an umbrella, water-repelling clothes like raincoats and ponchos are recommended, along with rain boots. Otherwise, heavy cotton or woolen clothes would be comfortable. it is advised to wear a jacket or a scarf to withstand the winds.
Is it rainy in Florence in November?
The month of November marks the highest rainfall levels in Florence, averaging 113.6 mm.
Is Florence expensive to visit?
Florence is less expensive as compared to other neighboring European countries, especially if you make your bookings well in advance. Buses are cheaper and more connected to go around Florence and also to neighboring cities. Taxis, although expensive, are a safer option for night travel.
Florence is generally a safe city for travelers. The crime rates are low, with just a few instances of pickpocketing and theft. However, some parts of the city may not be so safe at night, especially for women. In case of any emergency, you can dial 112 for police, fire services, and medical help.
What can I see in Florence in November?
What are the major events in Florence in November?
November is when the city's biggest annual sporting event, the Florence Marathon is held. This November, you will also get to experience a music concert by legendary Italian rock band Premiata Forneria Marconi (PFM), and an art exhibition by artist Olafur Eliasson.
What is the average temperature in Florence in November?
The average temperature in Florence during November ranges from 5.1 ℃ to 14.7 ℃.
What are the main festivals in Florence in November?
Tourists who visit Florence in November get to witness the Christmas festivities at the Weihnachtsmarkt market and attend film festivals like the Festival dei Popoli and the Lo schermo dell'arte Cinema and Contemporary Art Festival.