Florence in July | Weather, Museums, Attractions & More
Contents
Art as we know it thrives in the absence of civilization's glare. This is why, every year, visitors flock to Venice and Riga in search of something real. Florence is another important member of this exclusive group. With its streets lined with works of art, boutiques, and food and wine cafes, Florence looks to be cut off from the rest of the world. If you visit Florence in July, you will be treated to a one-of-a-kind vacation experience that you will remember for years.
Is July a Good Time to Visit Florence?
In Florence, July is an interesting month. Summer is in full swing, which has both pleasant and negative consequences for visitors and locals. If you have never been to Florence, though, there is no better time than July.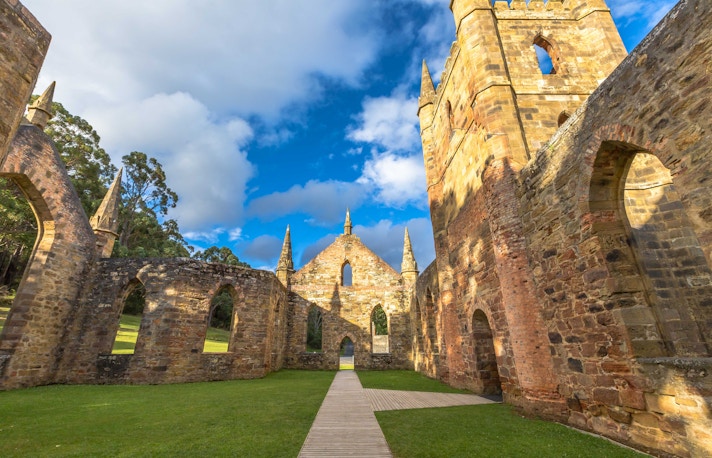 Why You Should Visit Florence in July
Sunny weather is almost certain in Florence in July, so rain-related delays or cancellations are uncommon.
July is a great month to dress up in bright, airy clothing and go sightseeing without layering up.
Longer days allow you to get up earlier and stay out later, allowing you to see more attractions.
There is a lot to appreciate gastronomically in Florence in July because of all the fresh produce that comes in from various regions.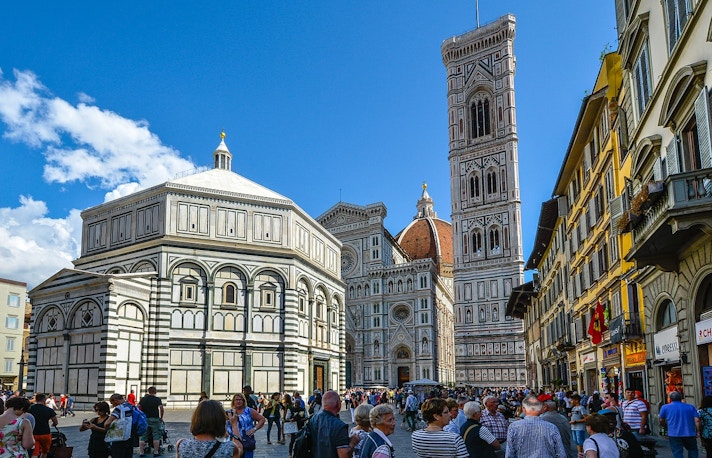 What to Look Out for
Most sights will be packed because it is tourist season. Getting into popular sights without prior reservations may be difficult.
At this time, hotels and flights will be much more expensive. In July, availability in Florence is a challenge.
Because it is sunny, it can get quite hot during the day. You're probably going to get sunburned.
July is hotter and more humid than in previous months, making it more uncomfortable.
Overview of Weather in Florence in July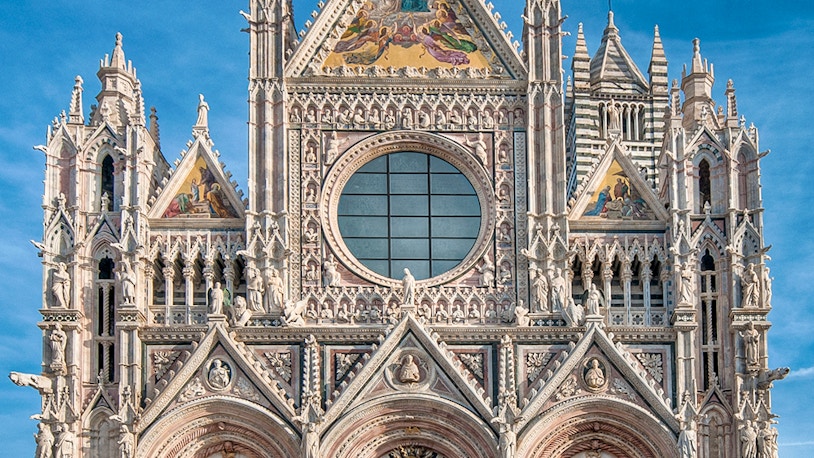 July is the hottest month in Florence, Italy, along with August, when temperatures are at their highest and rainfall and cloud cover are at their lowest. The average temperature rises significantly, but humidity falls. The days are warm, but the evenings are cold.
Average Temperature: High - 33ºC Low - 19ºC
Average Rainfall: 30 mm
Daily Wind Speed: 12 kmph
Best Time to Visit Florence
Best Things to do in Florence in July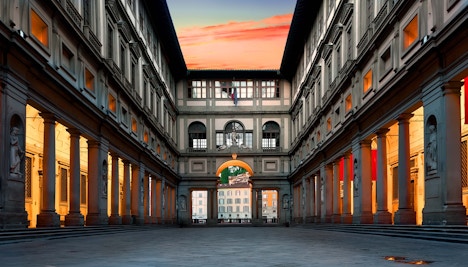 1. Uffizi Gallery
Art Gallery
Near the Piazza Della Signoria in Florence, there is a very well-known establishment. It is the most visited gallery in the country. By far, this is the most important attraction in Florence for art lovers. The Uffizi Gallery houses some of the most famous Renaissance paintings. In July, the gallery will likely be packed, yet this historical artifact cannot be missed.
July Timing: Tuesday to Sunday 8:15 AM to 6:50 PM
from €30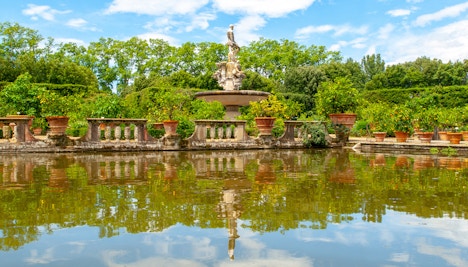 2. Boboli Gardens
Outdoor Attraction | Garden
The architect Niccol Pericoli developed and created Boboli Gardens in the mid-16th century. Beyond the box-hedged rose garden and Museo Delle Porcellane at the top, there are stunning views of the Florentine countryside. In July, Boboli Gardens is a wonderful place to relax after a long day of sightseeing.
July Timing: Daily 8:15 AM to 6:30 PM
from €16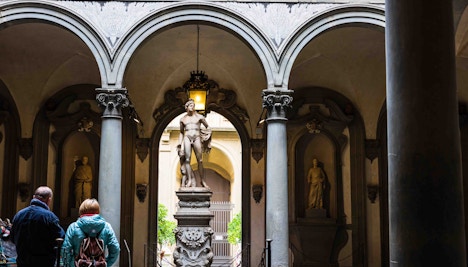 3. Accademia Gallery
Art Gallery
Despite the crowds, you should visit the Accademia Gallery in July, which is famed around the world for its unparalleled collection of sculptures. Some of Michelangelo's most famous works can be found in this collection of Accademia Gallery. The Gallery also contains works by Botticelli, Ghirlandaio, and Pontormo, among many others.
July Timing: Tuesday to Sunday 8:15 AM to 6:50 PM
from €20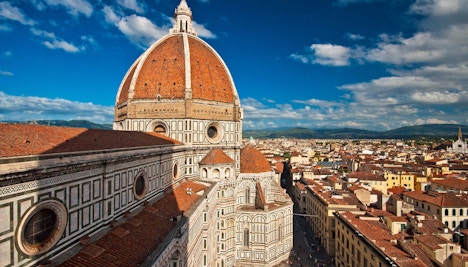 4. Duomo Florence
Architectural Attraction
This structure is one of the most recognizable aspects of the Florence skyline. The exquisite dome of Filippo Brunelleschi is a superb example of Renaissance art and architecture. Florence Cathedral, the world's fourth-largest cathedral, houses the dome. Climb to the top of the dome in July for a panoramic view of the city bathed in the summer sun.
July Timing: Monday, Tuesday, Wednesday, Friday 10 AM to 5 PM, Thursday 10 AM to 3:30 PM, Saturday 10 AM to 4:45 PM, Sunday 1:45 PM to 4:45 PM
from €20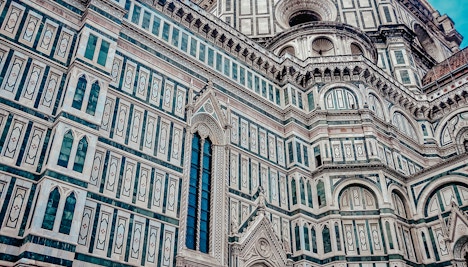 5. Medici Chapel
Architectural Attraction
The most visible manifestations of Medici conceit are the Medici Chapels. It houses the graves of 49 members of the dynasty and is decorated with granite, marble, semiprecious stones, and some of Michelangelo's most beautiful sculptures. Francesco I is buried in the gloomy, stately Cappella Dei Principi, with Ferdinando II, and Cosimo I, II, and III.
July Timing: Wednesdays to Fridays 1:15 PM to 6:50 PM, Saturdays to Mondays 8:15 AM to 1:50 PM
from €15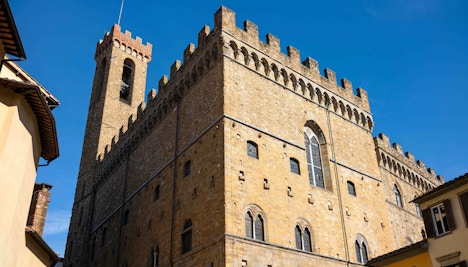 6. Museo del Bargello
Museum | Historical Landmark
The podestà (ruling magistrate) administered justice behind the formidable walls of Palazzo del Bargello, Florence's oldest public edifice, from the 13th century until 1502. The structure now holds Italy's largest collection of Tuscan Renaissance sculptures, which includes some of Michelangelo's first works as well as pieces by Donatello.
July Timing: Wednesdays to Mondays 8:45 AM to 7 PM, Tuesdays 10 AM to 6 PM
from €18.50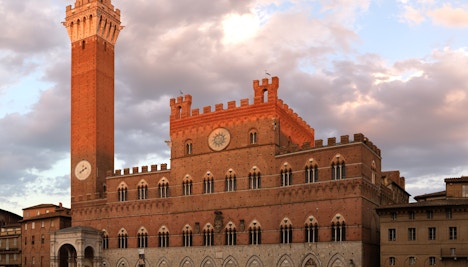 7. Palazzo Vecchio
Palace | Historic Landmark
With its timber palisade and 94-meter-high tower, Arnolfo di Cambio built this fortified fortress for the signoria or city government between 1298 and 1314. The mayor's office and the town council are now located there. From the summit of the Torre di Arnolfo, the views are stunning. Despite the crowds, don't miss out on this must-see sight in July.
July Timing: Daily 8:15 PM
from €17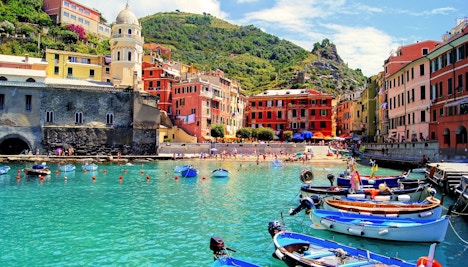 8. Florence To Siena Day Trip
Day Trip | Leisure
See the finest of what Tuscany has to offer on a thrilling visit to three of the region's beautiful cities. In only one day, take a guided walking tour of Siena, San Gimignano, and Chianti to get a close look at these gorgeous cities. Finish your small-group tour with a brief lunch in the Chianti countryside at a local winery to round off the day out.
from €67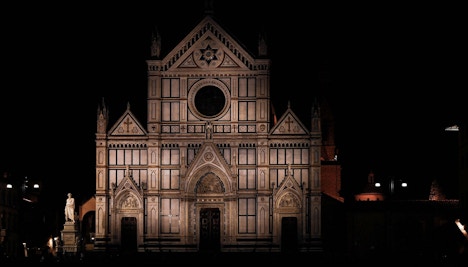 9. Santa Croce
City Landmark
The Franciscan basilica's austere interior comes as a shock after the stunning neo-Gothic facade with varying tones of colorful marble. The majority of people come to see Michelangelo's, Galileo's, and Ghiberti's graves, but Giotto's frescoes in the chapels to the right of the altar are the true highlights. The basilica was created by Arnolfo di Cambio.
July Timing: Mondays to Saturdays 9:30 AM to 5:30 PM, Sundays 12:30 PM to 5:45 PM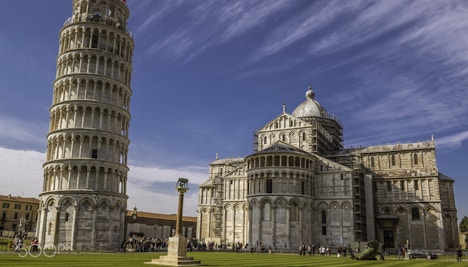 10. Day Trip to Pisa
Day Trip | Nearby
In Italy, Pisa is a renowned tourist destination. It is known as a university town due to its intellectual traditions. On this excursion, you will see the Tuscan countryside in all of its glory. You will also be shown around Piazza Dei Miracoli and the Tower of Pisa by a professional guide. This may be an excellent summer opportunity.
from €24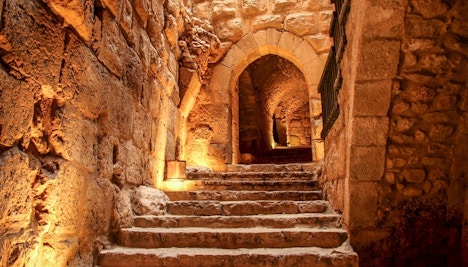 11. Basilica di Santa Maria Novella
Religious Landmark
The Basilica di Santa Maria Novella's stunning green-and-white marble facade fronts a full monastical complex dating from the 13th to 15th century, with exquisite church cloisters and a frescoed chapel. The church itself is a treasure chest of artistic marvels, culminating in the frescoes of Domenico Ghirlandaio, and is a must-see all around the year.
July Timing: Mondays to Saturdays 10 AM to 5 PM, Sundays 1 PM to 5 PM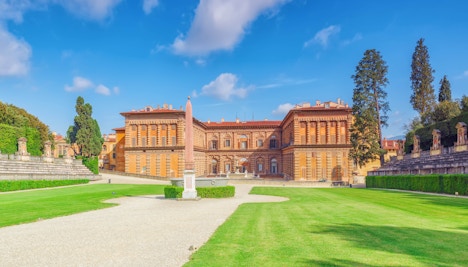 12. Palazzo Pitti
Palace | Must-See
In 1458, banker Luca Pitti commissioned this Renaissance house, which was later owned by the Medici dynasty. For centuries, it was the home of the city's kings. It now houses a magnificent collection of silver and jewelry, as well as various art museums and chambers that depict life in the palace during the rule of the House of Savoy.
July Timing: Tuesdays to Sundays 1:30 PM and 6:30 PM
from €24
Festivals in Florence in July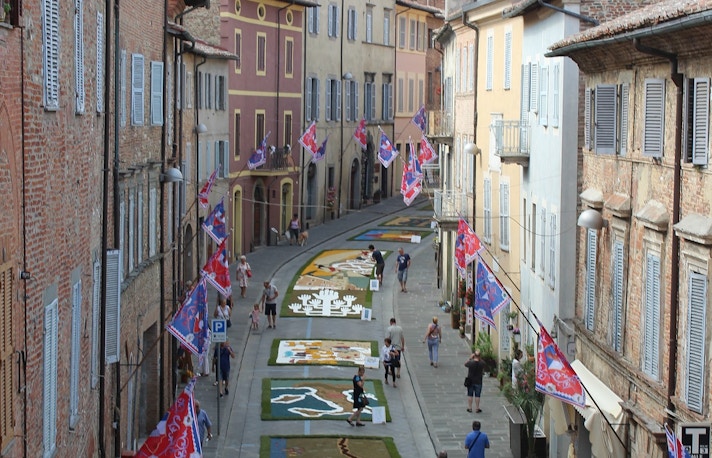 Estate Fiesolana
Date: All Summer
Venue: Via Portigiani, 1, 50014 Fiesole FI, Italy
Since 1911, the city has hosted important theater, opera, ballet, and concerts in this very distinctive and privileged atmosphere, which was founded in 1947. The beautiful amphitheater serves as a stage for a variety of outstanding evening events just minutes outside of Florence and is readily accessible by bus and other public transport systems.
Know more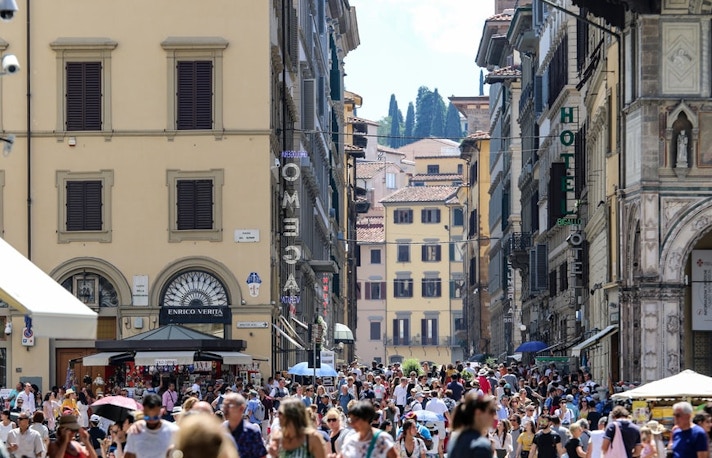 La Notte d'Isabella
Date: Early July
Venue: Cerreto Guidi
Isabella di Medici died in Cerreto in 1576, and this is a real reenactment of her death. People dressed up in costumes, drummers, falconers, and painters will swarm the entire hamlet, immersing you in a timeless ambiance that will leave you open-mouthed and gazing everywhere. You'll also get to see the Medici Villa, the Pieve di San Leonardo, and the Oratory of the SS Trinità.
Know more
Events in Florence in July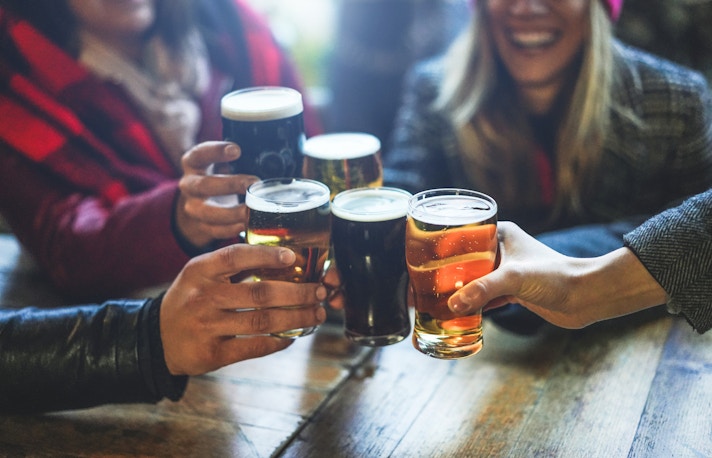 Florence Drink & Run
Date: Early July
Venue: Florence City Center
Among the many events, fairs, and festivals held during the summer in Florence, there is one called Drink and Run, in which participants are invited to literally drink and run. This is a pleasant 8-kilometer freewheeling run along Florence's most picturesque paths after twilight, with rivers of iced beer to replenish strength.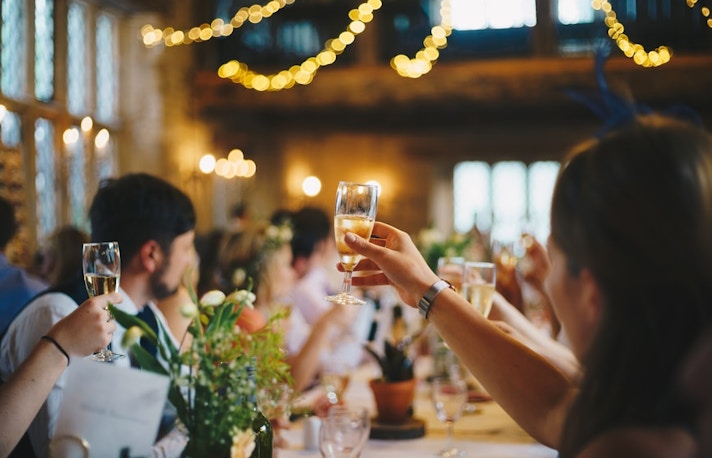 Beer Renai
Date: July to August
Venue: Piazza di Santa Croce, Italy
This is your last chance to spend a summer evening at Signa's vast Parco Dei Renai. Beer Renai will feature a variety of gourmet stands and local specialties, live music concerts, fun, and games for both adults and children, and will take place throughout July and August. Even if you don't recognize everyone on the bill, you're guaranteed to appreciate the music and ambiance.
Know Before You Visit Florence in July
Travel Essentials
What to Wear
What to Pack
Transport
Stay
Food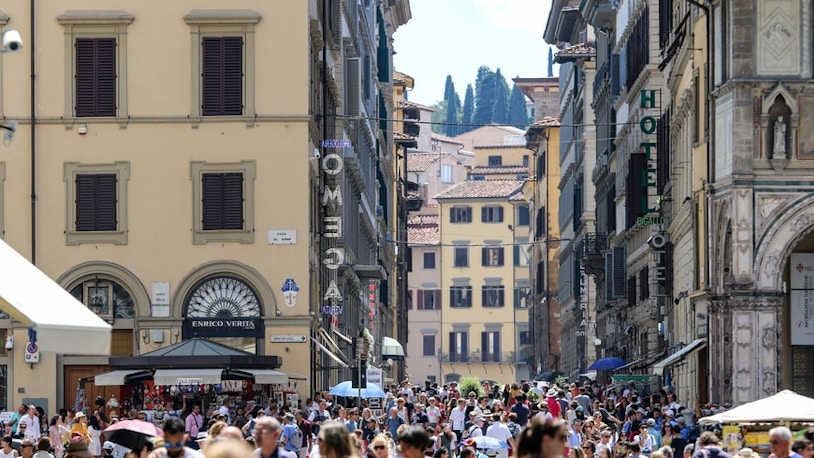 Time Zone: GMT+2
Currency: Euro | EUR | €
Language: Italian
Country code: +39 55
Emergency number: 113, 115 (Fire Services), +39-055-503251 (Highway Services)
Travel Guide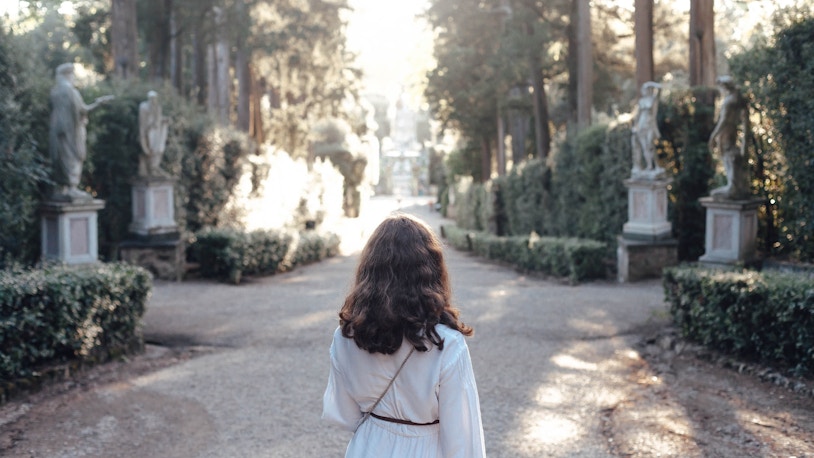 What to wear in Florence in July
Because July is one of Florence's hottest months, light-colored, breathable clothes are recommended.
Wear hats or caps during the day to protect yourself from the sun and heat.
Sundresses and shorts are a fantastic choice if you plan on visiting various outdoor areas.
Wear attire that protects your shoulders and knees when visiting holy places in Florence.
Put on a pair of comfortable shoes before going out.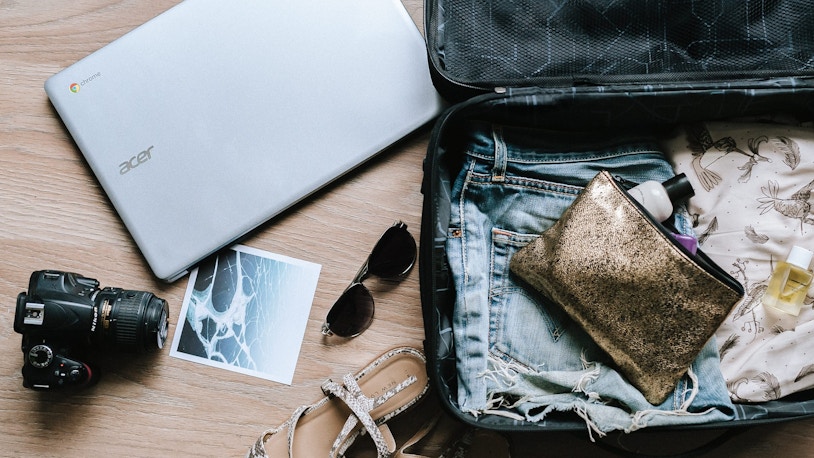 What to Pack For Florence in July
Bring type C, F, or L adapters to Florence for your electronic devices.
Bring plenty of sunscreens if you plan to be out in the sun for an extended period of time.
Wear comfy walking shoes if you're visiting Florence in July.
Bring plenty of light, airy attire for all of your adventures.
Bring a backpack with enough pockets to accommodate all of your belongings when you go out.
Pack some festive clothes as Florence in July is a time for indulging in local festivities.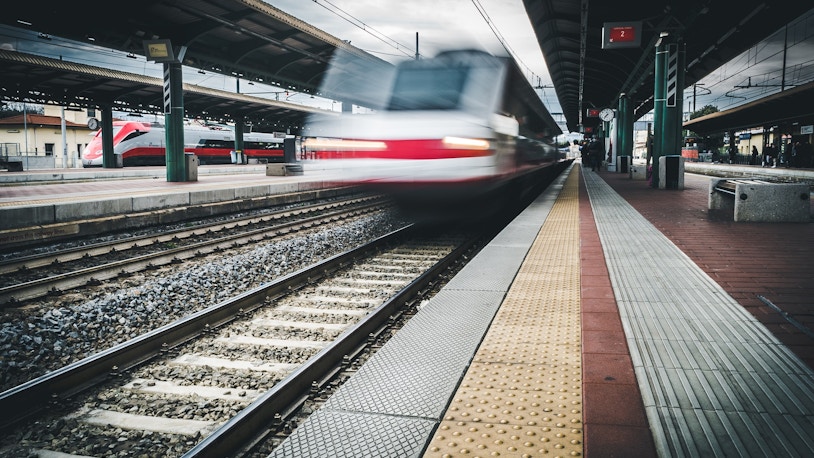 Getting Around Florence in July
By Tram: There are two tram lines in Florence, with two more planned. Line T1 connects Florence Airport with Piazza Della Unità in front of Santa Maria Novella rail station, and line T2 connects Florence Airport with Piazza Della Unità in front of Santa Maria Novella train station.
By Bus: The city is served by a snazzy fleet of buses and electric minibusses. Buses are particularly beneficial for removing the legwork from the hike uphill to the imitation David statue on Piazzale Michelangelo, or for escaping to the leafy hilltop village of Fiesole.
On Foot: Whether you're bouncing between fountain-adorned piazzas, discovering hidden chapels on dimly lit backstreets, or stumbling into artisan workshops in the Oltrarno and San Frediano, walking is the ideal method to learn about each Florence neighborhood's distinct selling characteristics.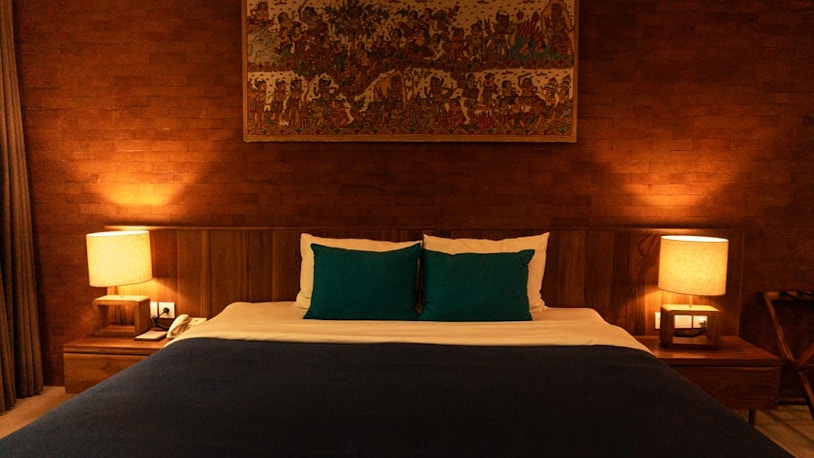 Where to Stay in Florence in July
The number of visitors to Florence is increasing at an annual pace of roughly 8%. Florence has seen a lot of inns and hotels spring up to accommodate this influx. Here are some of the best hotels by budget: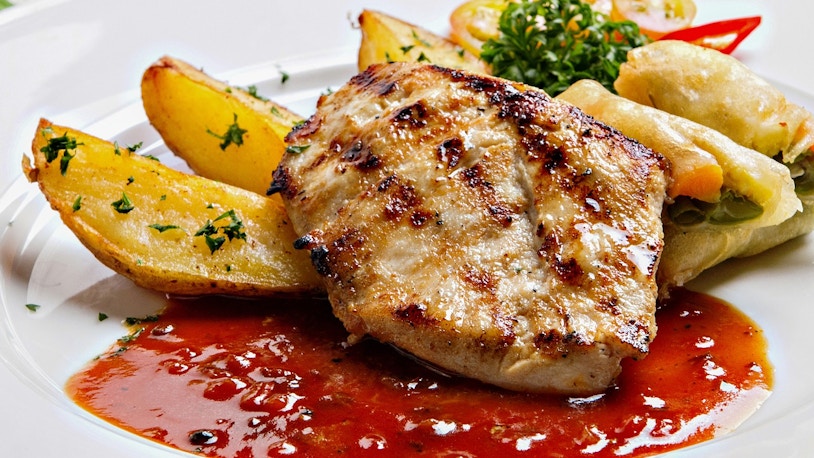 What to eat in Florence in July
Italian cuisine is well-known throughout the world. The classic mainstays of Florentine and Tuscan food are influenced by Florence's medieval history as well. Here are the top dishes to try in July:
Bistecca Alla Fiorentina: A huge t-bone steak, well-done on the outside and rare on the interior, is Bistecca Alla Fiorentina. Lemon, salt, and pepper are used to season the dish.
Tagliatelle Funghi Porcini e Tartufo: Mushrooms are a popular food in Florence. Truffle mushrooms and Porcini mushrooms are combined in this meal. The star of the dish is this combo.
Schiacciata: This is a variation of traditional Florentine bread. Schiacciata, unlike the other types, is salty and flavorful. It resembles focaccia bread in appearance.

Explore Florence Through the Year
All Your Questions About Visiting Florence in July Answered
Is July a good time to visit Florence?
Yes, July is a great time to visit Florence. The weather is warm and there are myriads of events organized around the city.
What are the best things to do in Florence in July?
Is Florence cold in July?
No, Florence is not cold in July. The average low temperature in Florence in July is 27ºC
How hot is Florence in July?
July can get quite hot in Florence with average highs being around 33ºC.
Can you swim in Florence in July?
Yes, the waterbodies in Florence in July are quite pleasant for a swim.
Is it sunny in Florence in July?
Yes, it is quite sunny in Florence in July with daily daylight lasting over 12 hours.
What clothes to wear in Florence in July?
Because July is one of Florence's hottest months, you'll want to dress in light-colored, breathable clothing. To cope with the heat and sunlight during the day, wear hats or caps.
Is it rainy in Florence in July?
No, it is not very rainy in Florence in July. It rains for about 5 days in Florence in July.
Is Florence expensive to visit?
Yes, Florence is a bit expensive to visit like most of the top tourist destinations in Europe. The average daily cost for a person in Florence is €125. The weekly budget for a couple in Florence is about €1700.
Florence is generally safe. However, keep an eye on your belongings and secure the important documents and cash.
What can I see in Florence in July?
In July, you can see Boboli Gardens, the Florence Dumo, and Medici Chapels.
What are the major events in Florence in July?
Major events in Florence in July are Beer Renai and Florence Drink & Run.
What is the average temperature in Florence in July?
The average temperature in Florence in July is about 27ºC.
What are the best things to do with Kids in Florence in July?
The best things to do with Kids in Florence in July are visiting the Boboli Gardens, going to Palazzo Vecchio, and taking a trip to the Leaning Tower of Pisa.
What are the main festivals in Florence in July?
The main festivals in Florence in July are Estate Fiesolana and La Notte d'Isabella.